Disclaimer: I received a FREE copy of this product through the HOMESCHOOL REVIEW CREW in exchange for my honest review. I was not required to write a positive review nor was I compensated in any other way.
The latest Crew Review opportunity introduced me to CrossTimber, a company that designs and prints meaningful, personalized gifts. Although their products seemed nice, I wasn't sure what to order. Then a wedding invitation arrived in the mail. Would an 8x10 Plaque print make a good wedding gift?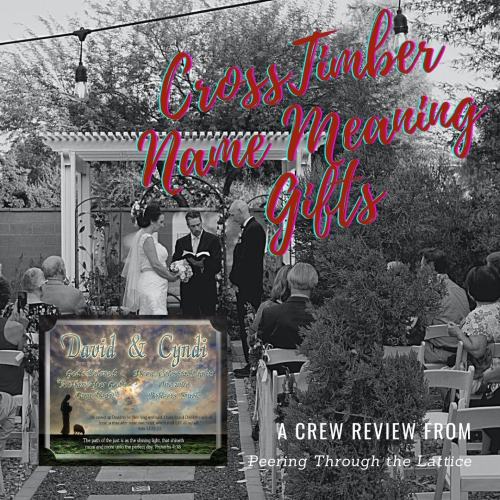 In addition to the name plaque, I also received an AmazingName Print Activity Set—a personalized activity book for a child. Since the product appeared to be geared towards younger kids, none of my teens were interested. Instead, I ordered one for my niece.
Picking the perfect plaque print
When I first ventured onto the CrossTimber website, I explored the faith-based designs first.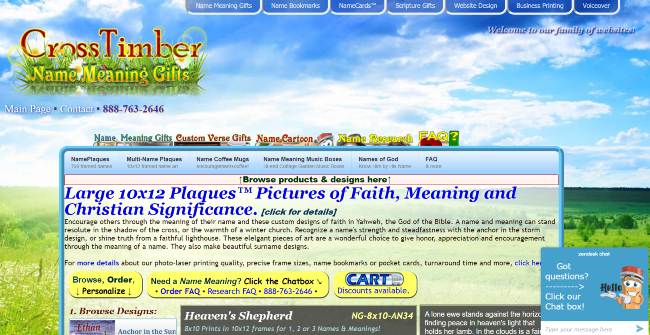 They all looked so lovely that I had a hard time choosing.

But that was only the tip of the iceberg. There were actually over 150 designs to choose from. On the menu tab, I clicked on Multi-Name Plaques and found them arranged by category.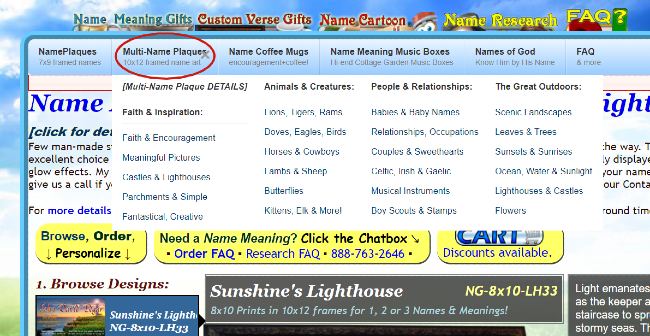 Not knowing the bride very well, I consulted the wedding invitation to see what she might like. Noting the cloud background she had chosen, I looked for similar features.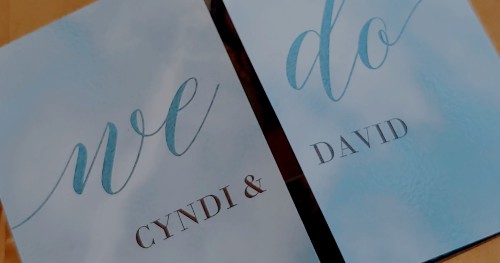 Thankfully, my daughters helped me sort through the various options and settle on one we all liked. Since the groom's name is David, it was natural for the design to feature a shepherd like the David of the Bible.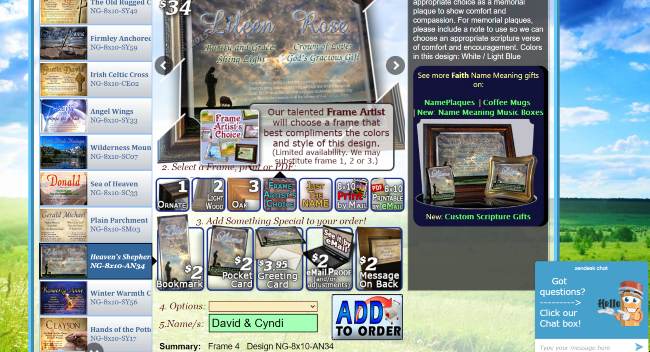 For our review, CrossTimber would send us an 8x10 print in the mail. We chose to have them frame it for us as well. Though there were several styles to choose one, we asked them to select a frame that would best suit the design's colors and style.
Fast feedback
A week after placing the order, John at CrossTimber emailed me the design proof.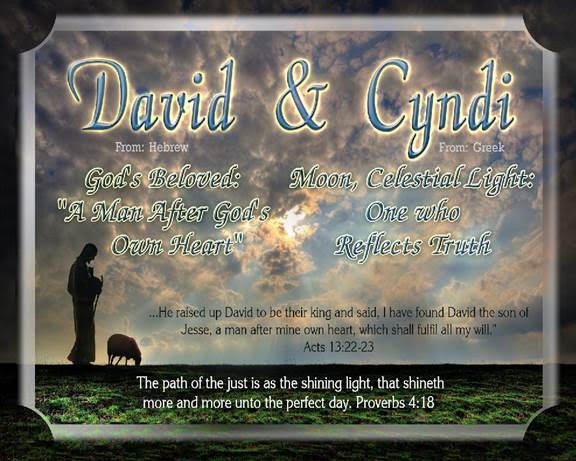 Noting that the name meanings were a little hard to read, I asked him to adjust the design. I received 8x10 prints of both the original and the updated version.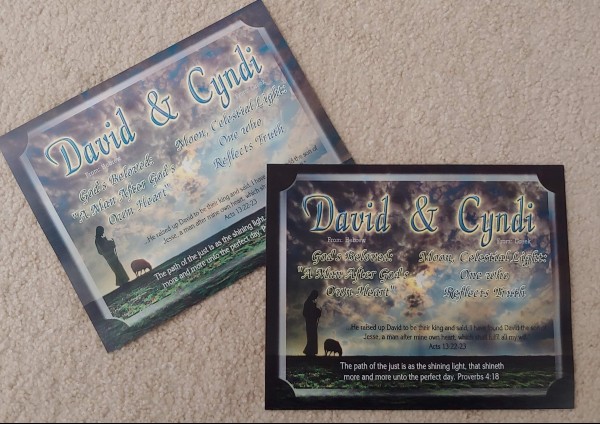 Waiting for the framed version
As the wedding date drew closer, I began to wonder if the plaque would arrive in time. A few days after requesting design changes, I emailed John to ask whether the plaque had shipped. Initially, he verified that it had. The following day, he clarified that they had mailed the prints, but not the framed version. He would send it ASAP.
A few days before I was due to fly to Arizona for the wedding, John emailed another update. Due to a medical emergency, shipping had been delayed, but the framed plaque was on the way. It might arrive on the same day my husband and I would leave. Would it get here in time?
More confident in the power of prayer than postal service efficiency, I asked my friends to pray.
Just in time!
Ninety minutes before we headed to the airport, a package arrived on my doorstep. Inside, I found the framed plaque. Hallelujah! I snapped a few pictures before packing it away in my husband's suitcase.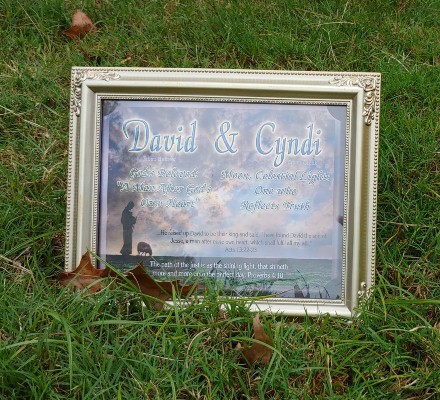 I loved the frame's color and built-in stand. It also has a loop for easy wall mounting.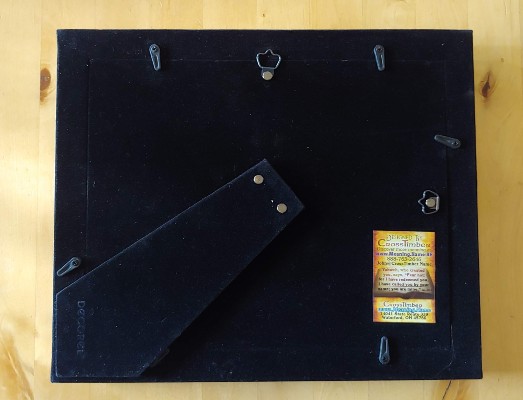 When I noticed a few minor flaws in the front of the frame, I let John at CrossTimber know, and he offered to refund or replace it. I decided to leave that choice up to the bride and groom.
In Arizona, I carefully wrapped the plaque before heading to the wedding.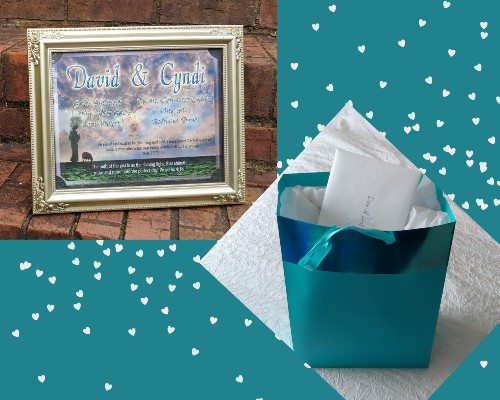 My cousin and her new husband loved the gift.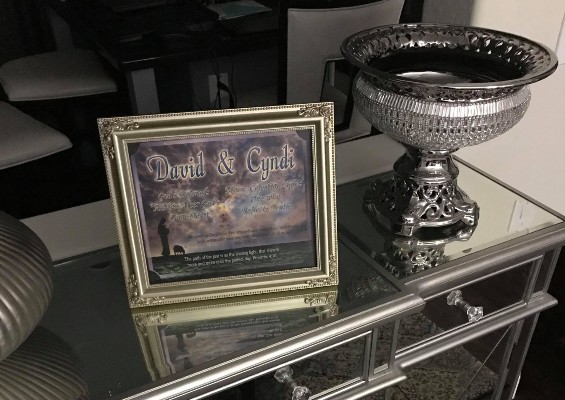 When I let her know CrossTimber could replace the frame, she insisted it was perfect the way it was.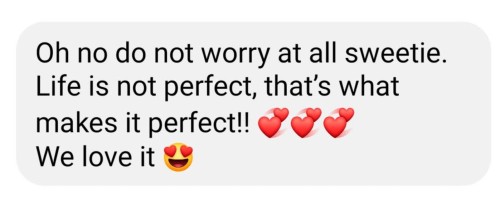 Activity Sheet Set
Along with the 8x10 print, I also received CrossTimber's 28-page AmazingName Print Activity Sheets, geared for children ages three through twelve. Since my youngest kids are teenagers, I suspected the sets would hold little value for us. Instead, I ordered the sheets for my 5-year-old niece, Ava.
Even before the printed set arrived, CrossTimber emailed me a PDF version, which I immediately forwarded to Ava's parents.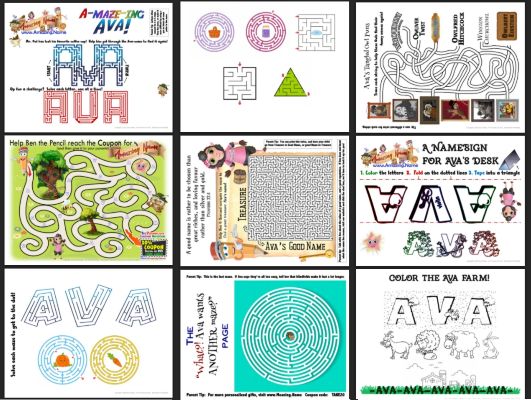 About a week later, the print version arrived—14 double-sided, color sheets.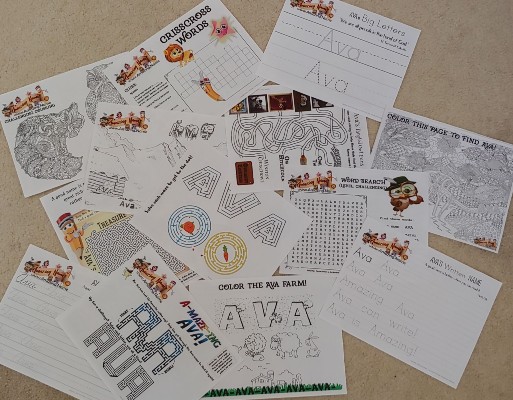 There were several simple activities Ava could do now.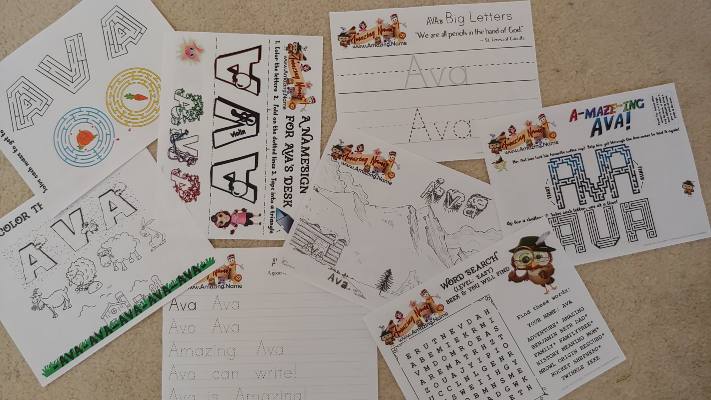 She enjoyed completing a few of them.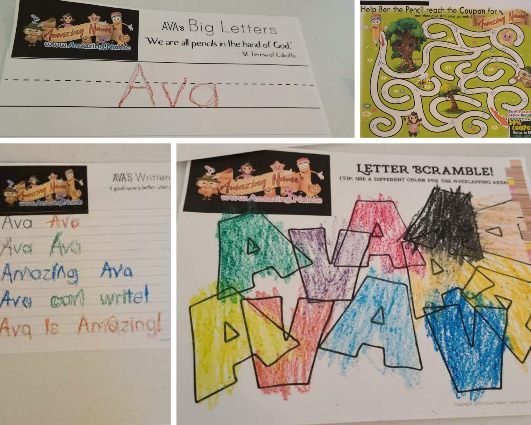 My sister will save the more difficult ones for the future. In a few years, Ava will be ready for more challenging mazes, puzzles, and coloring pages.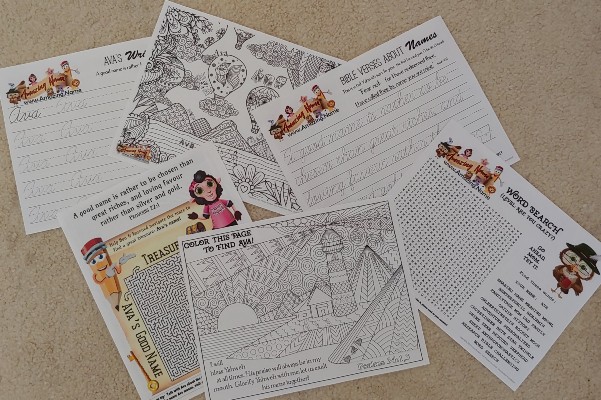 When the Review Crew received a bonus download of additional name activity sheets, I realized my 14-year-old daughter might appreciate some of them. Discovering a handful of more intricate coloring pages that included her name, I printed them.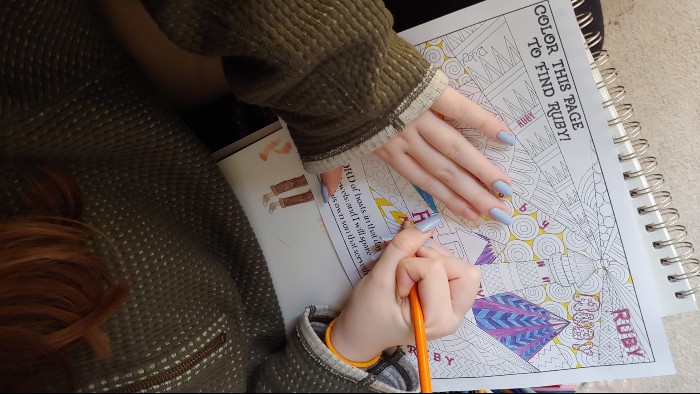 Ruby enjoys having something creative to do with her hands while listening to her homeschool lessons. Although I wouldn't purchase the set for a teenager, I was glad she enjoyed coloring the personalized pages.
Meaningful gift ideas
Personalized gifts are often the most meaningful. Not long after I got married, I received a homemade name plaque that I still treasure. Could I ever create something like that?
CrossTimber simplifies the research and design process. After I chose the background and told them the names to include, they added the meanings and inspiring verses from Scripture. A beautiful 8x10 Plaque print costs $24 and would make an excellent gift for any occasion.
The AmazingName Print Activity Sheets cost $6 per set plus shipping. If you prefer printing them yourself, a PDF set is only $3. Either option includes 28 pages of activities at various levels. I recommend the downloadable version. Since the pages vary in difficulty, parents can reprint favorites and gradually introduce more challenging activities.
For this review, I chose the 8x10 Plaque print and AmazingName Print Activity Sheets. Other families reviewed CrossTimber's Name Bookmarks and Name Meaning Cards. Be sure to visit the Review Crew Blog to read more reviews of personalized products from CrossTimber.