When I was a teenager, my parents took me to the doctor for a hearing test. Every time they asked me to do something, it seemed that I couldn't hear them. Was I hard of hearing or hard-headed?
Not surprisingly, the test results proved that my hearing was excellent. I simply wasn't listening. I was hyper-focused on my teenage world—the book I was reading, friends who were calling, songs that were always playing in my head, or other exciting things going on around me. When my parents asked me to do something, I could hear them. I just didn't want to stop what I was doing and listen to them.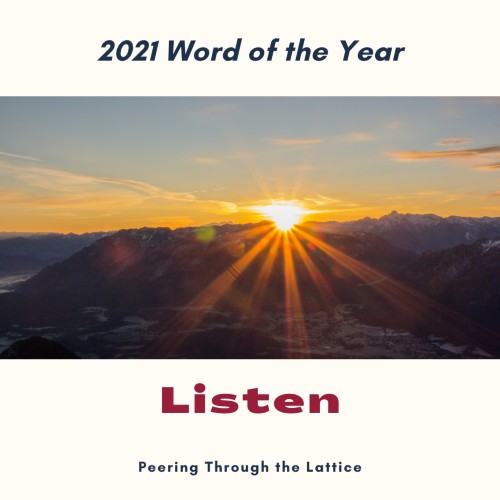 Though my hearing isn't as great as it once was, spending a month with my parents at the close of 2020 revealed that I can listen to them. But how well do I listen to the Lord? With the responsibilities of being a grown-up and the distractions of technology, more things vie for my attention. Is hearing from God my top priority?
As I lay in bed last night, God revealed my One Word for 2021—listen. He even brought to mind a few verses from His Word:
"Come, everyone who thirsts,
come to the waters;
and he who has no money,
come, buy and eat!
Come, buy wine and milk
without money and without price.
Why do you spend your money for that which is not bread,
and your labor for that which does not satisfy?
Listen diligently to me, and eat what is good,
and delight yourselves in rich food.
Incline your ear, and come to me;
hear, that your soul may live;
and I will make with you an everlasting covenant,
my steadfast, sure love for David.
Isaiah 55:1-3
The rewards of listening are plentiful—satisfying food and drink. We're not talking about rice and beans here either—this is better than the best Christmas feast you've ever eaten.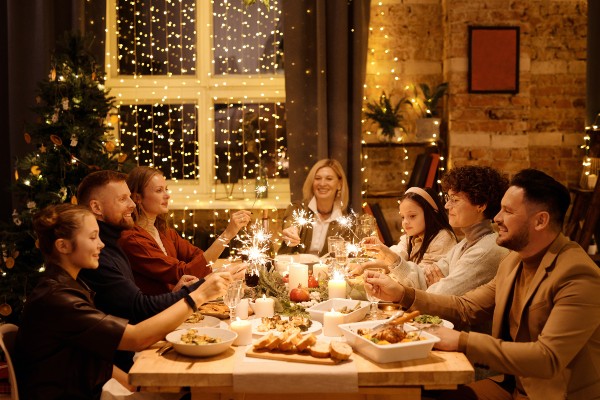 Photo by Nicole Michalou from Pexels
But be doers of the word, and not hearers only, deceiving yourselves. For if anyone is a hearer of the word and not a doer, he is like a man who looks intently at his natural face in a mirror. For he looks at himself and goes away and at once forgets what he was like. But the one who looks into the perfect law, the law of liberty, and perseveres, being no hearer who forgets but a doer who acts, he will be blessed in his doing.
James 1:22-25
James did a great job summing up the difference between hearing and listening. If I simply hear God's Word, it may go in one ear and out the other. If I'm truly listening, I will do what God asks me to do.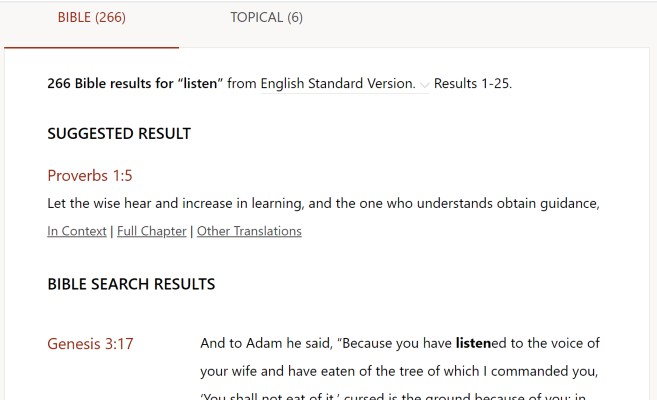 Verses about listening abound. A quick web search revealed 266 verses containing the word listen and over 1,000 with the word hear. Hearing God's Word and acting on it should be more important than anything else in life.
As I enter a new year, Lord, help me to listen to you, first and foremost. I don't want to be so distracted with the things I think I want that I miss the better things you have in store for me. Give me wisdom about which teachers to listen to, who will help me understand your Word better. Reveal to me music that glorifies you and draws me closer to You. And help me listen more fully to those around me—my husband, my kids, the ladies in my Bible study, and my friends. Open my ears, Lord, and teach me to listen in 2021. Amen.
What word has God put on your heart for 2021? Please share in the comments below.