When a review opportunity for Hewitt Homeschooling Resources came up, I was hesitant at first. One of my friends uses their curriculum to teach high school English at a local homeschool hybrid school. She advised that their courses effectively teach literary analysis but may not provide enough writing instruction. Should we take the plunge anyway? My daughter would make the final decision.
Skeptically, I sat down with her and looked at some of the sample pages. Since she is not a fan of English, I expected her to take one look at the curriculum and reject it. She didn't. As we examined the various high school options, she gravitated to the American Early-Mid 19th Century Lightning Lit course.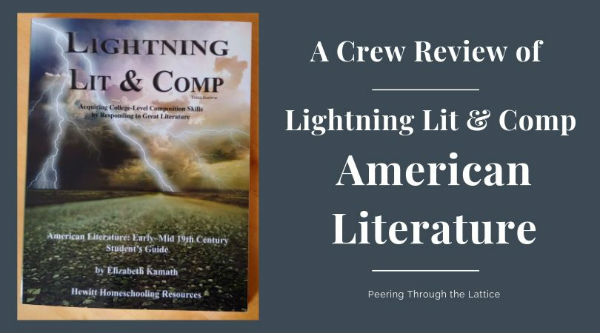 Knowing she would need to study American Literature at some point, she reasoned, why not use this? It would complement the US History course she was wrapping up. To finish out our homeschool year, she could complete the first six weeks of American Lit.