After nine solid weeks of homeschool, it was time for a break. What did we do? We packed up the kids and headed to the beach!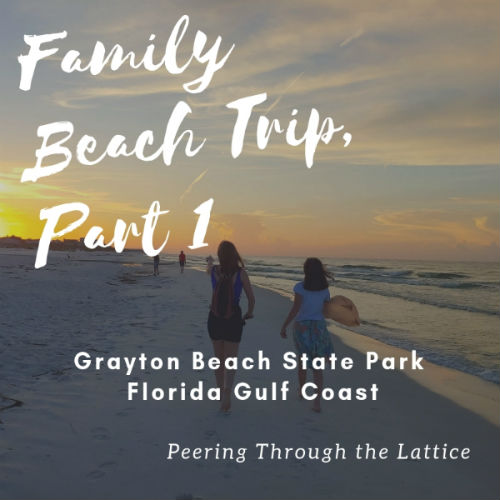 We've taken plenty of vacations at touristy Myrtle Beach, but this year we drove to the Florida panhandle. We rented a quiet cabin at Grayton Beach State Park.
Cabin Time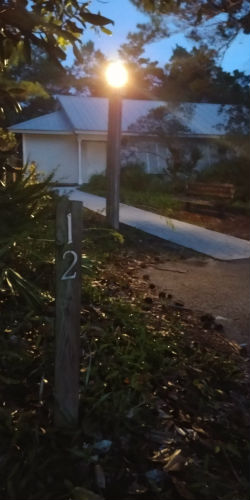 Our cabin was simple yet comfortable. The main living area featured a galley kitchen. There was space for three to eat at the counter. A separate table could accommodate at least four.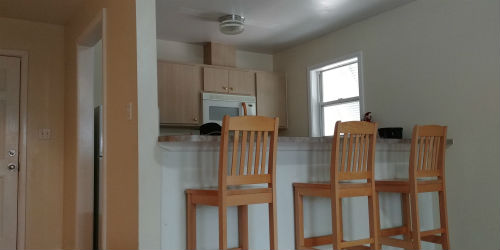 To save money, we took full advantage of our cabin's kitchen. I didn't mind preparing a few simple meals as long as the kids all worked together to clean up afterward.
We brought along some games but tried a few unfamiliar ones provided by the park. Our favorite by far was Munchkin Deluxe.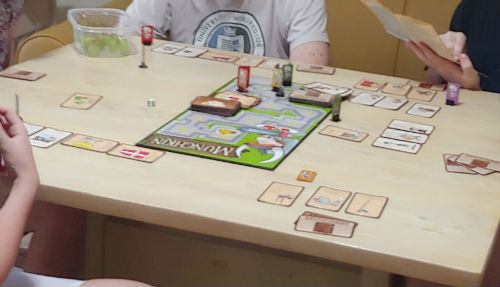 I relaxed with an Agatha Christie novel while the kids played. Every so often I joined them.
There were just enough beds for the family. My son had the sofabed to himself. One of the twins camped out on the sofa cushions with a sleeping bag. The other two girls shared a room with twin beds. My husband and I enjoyed a private room with a queen size bed. We slept very well!
Sunrise
Every morning, I headed to the beach to see the sunrise. On our first morning, two of the girls joined me. On the second day, the other girl tagged along.
It was a short, five-minute walk down the trail to the beach. There the girls jumped in the sand…
… and raced toward the sunrise.
Though shells were pretty scarce along the beach, my daughter collected a few as we walked.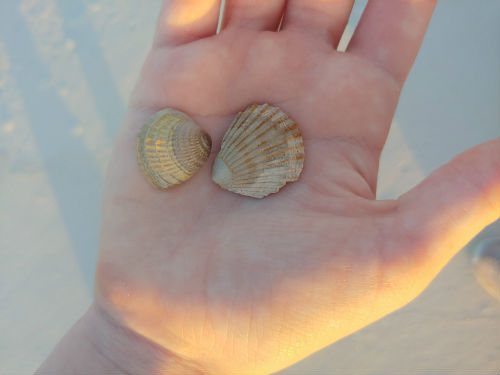 The sand appeared to be moving as we strolled along. When we looked more closely, we realized tiny ghost crabs were skittering to their sandy homes.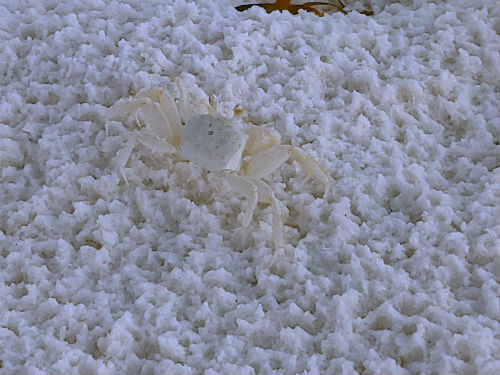 By Alligator Lake, we watched a Blue Heron traverse the sand.
It was fun to watch the sandpipers. I observed in awe as two of them retrieved and cleaned a fish.
My daughter was amazed at how quickly these birds raced across the sand looking for their next meal.
Once the sun was up, we returned to the cabin for breakfast.
It was a pleasant change from our normal homeschool routine. What would the rest of our days hold?
What does your family do to take a break from homeschooling? Please share in the comments below.
Continue on to Part 2 of our Family Beach Trip. Follow along as we explore the nature trail.