Have you planned out next year's homeschool curriculum yet? I am still praying about what my girls will study in the coming year and exploring possible resources we may use. Last year I was able to inexpensively purchase some of our curriculum through the Build Your Bundle Sale. The annual sale is coming up again in a few days!
Some of last year's bundles included Mystery of History resources and some cool science units from Ellen Johnston McHenry. I just got a peek at some of the publishers in this year's bundles. Are any of your favorites represented?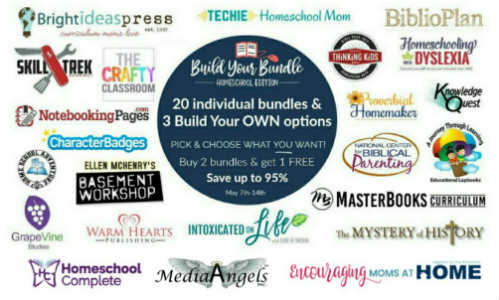 Each pre-made bundle includes several related products from the various publishers at an incredibly discounted price. If the ready-made bundles are not a great fit, you can mix and match items to build your own bundle and still get some awesome prices.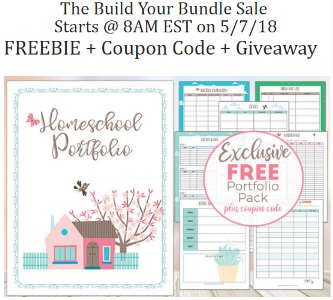 Even though the sale does not start until May 7, hop on over to Build Your Bundle to grab a coupon for this year's sale and enter into a giveaway drawing for free bundles.
You will can also download a free homeschool portfolio pack - a great resource to record the year's homeschool memories, some representative work, books that were read, and more.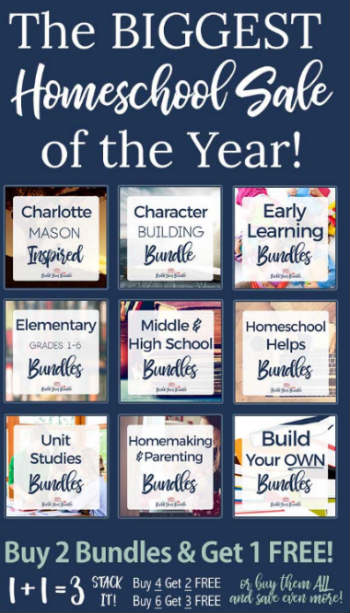 Which bundle category looks most interesting to you? Share in the comments below.