Can you feel the excitement? My son graduates from high school on Saturday! We have invited family members and a few special friends celebrate with us. Read on to find out how we have been preparing for the event.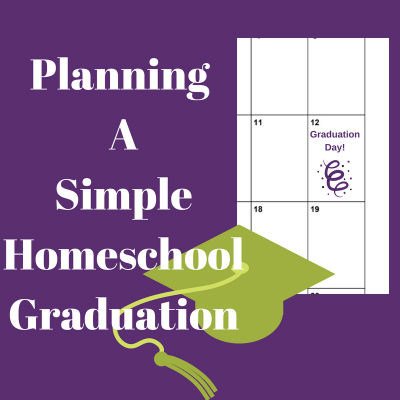 Decide on the graduation date
Back in February, we chose a tentative date but had to more it forward a week when another event conflicted. Thankfully, my son had no problem completing his high school work in time.
Create or order the diploma
When my daughter graduated two years ago, I created and printed our diploma. This year I ordered my son's diploma online.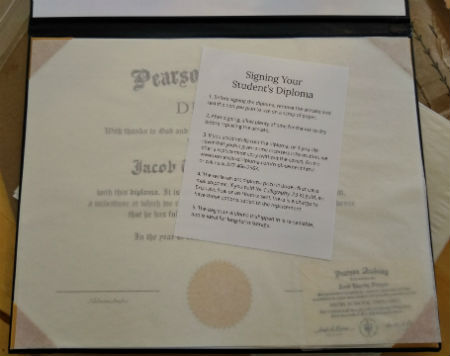 Talk to your student about ideas for the celebration
Neither of my oldest two care about wearing a cap and gown, so we did not bother ordering those. We did brainstorm together about:
color scheme (purple & green)
food (pizza, of course!)
location (our home)
who to invite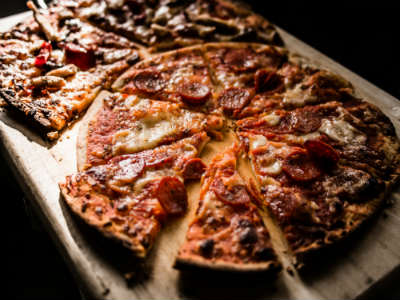 Finalize the menu
When my daughter graduated, we asked our guests to bring along finger foods. My son made the easy decision—pizza. We just had to select which restaurant to order it from and which toppings to include.
Send out invitations
I created invitations for my son's graduation online using Canva and sent them digitally via email. I also created a private Facebook event to make it easy for the guests to RSVP.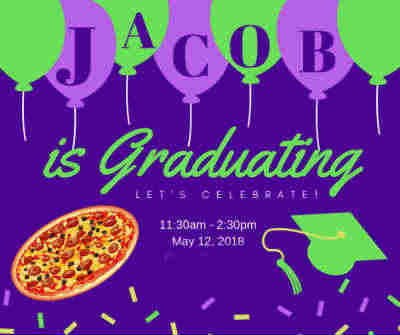 Order the cake
Publix makes the best cakes around here. My daughter chose a custom-decorated lemon cake for her graduation. Today I will be sitting down with my son and using the Publix website to design and order his cake.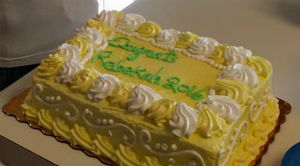 Grade your students' final assignments
This morning my son took his final tests. I took the time to grade them and the terrific writing assignment he handed in on Tuesday.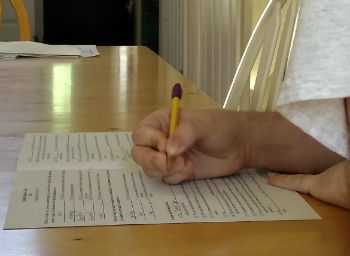 Create the transcript
Whether using an online service like applecore or creating your own transcript with a spreadsheet or word processing app, make sure your student's records are in order. If he is heading off to college, be sure to send that final transcript in as soon as it's ready.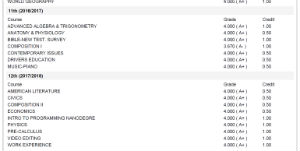 Clean house
The biggest task this week has been decluttering and cleaning. With out of town guests arriving later today, I wanted to reduce the clutter and clean up the dust and cat hair. It's a work in progress, and I know it won't be perfect, but I would hate to have lots of junk sitting in the background when we snap photos on Saturday.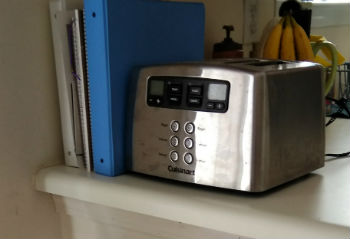 Go shopping
Here are a few things we'll need to pick up:
Party plates, cups, bowls
Plastic table covers
Streamers and other decorations
Ice cream
Salad fixings
Decorate…or delegate!
Honestly, I don't really have to decorate at all. I just set my creative kids loose with colored paper, streamers, balloons, a bit of masking tape… and see what they come up with. They all had a blast decorating for my daughter's graduation in 2016. Who knows what my house will look like this time around?

Prepare (or pick up) foods
On Saturday morning the cake will be ready to pick up. Later that morning, we will order and pick up the pizza. I plan to throw together a salad for myself and any health-conscious guests to enjoy.
Party Time
Saturday around lunch time, the guests will start arriving. Here is our plan:
Greet guests
Chow down on pizza and salad
Dad presents the diploma
Gifts for the grad
Dessert
I am getting more excited just sharing all of these plans with you!
Homeschool graduation is a significant milestone for our son. It also represents a huge accomplishment for Mom. I will be breathing a sigh of relief and giving myself a pat on the back.
Is your student graduating this year? I'd love to hear what your plans are. Please share them in the comments below.