It started like any other Saturday. I got up, went for a long walk, and met up with the rest of the family for breakfast, then came home, showered and prepared for the rest of the day. But this day would mark the beginning of a nine day journey to Israel and back.
My husband and I packed a few last minute items then played Skip-Bo with the kids before grabbing a quick bite to eat and catching a ride to the airport. There we met up with other members of our church and boarded the aircraft. Our overnight flight landed us in Paris, where we switched planes and were bound for Tel Aviv, Israel.
While on board, I read with anticipation about some of the sites we would be visiting—Caesarea, Mt. Carmel, Nazareth, the Sea of Galilee, and many more. On this whirlwind trip, we would see the major tourist attractions, most of which are mentioned in the Bible.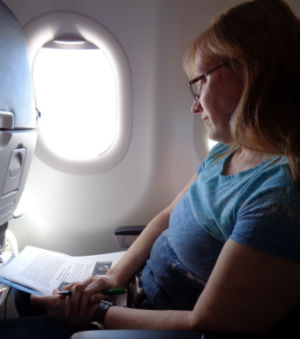 The flight sped by, and we began our descent into Tel Aviv.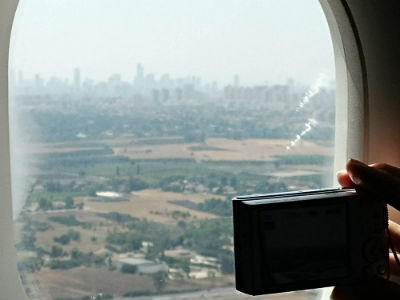 We made our way through the customs area, vaguely realizing we were really in Israel, the Holy Land, where Abraham, David, and Jesus walked!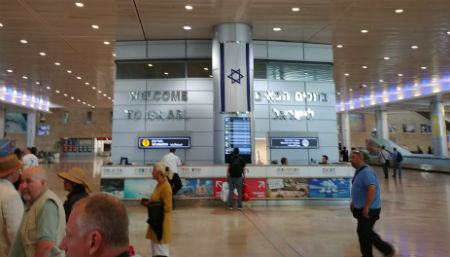 We crammed into a taxi and left the airport. As the driver maneuvered through Sunday's rush hour traffic, my camera was out, snapping pictures of signs written in Hebrew, Israeli flags proudly waving in the wind, and rows of palm trees lining the road.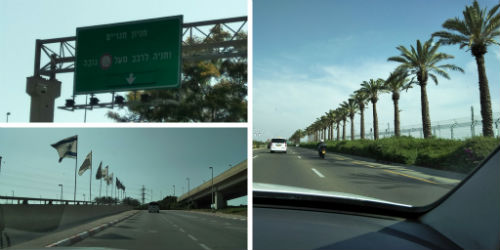 Our driver pointed out interesting architecture as we headed to our hotel.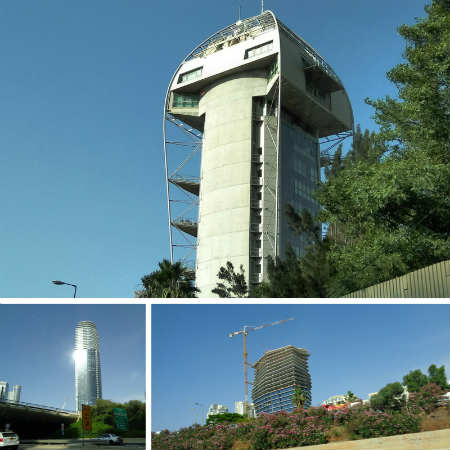 It was late in the afternoon when we checked in. After some refreshing drinks on the hotel roof, we walked down the street to wade in the Mediterranean Sea.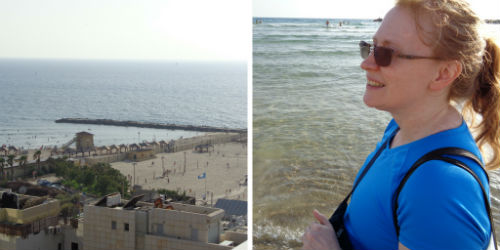 After an amazing buffet dinner we met our guide, Mika, and other members of our tour group. Many of us could not keep our eyes open in the short orientation meeting. When Mika asked if there were any questions, my friend Jason raised his hand and asked, "Can we go to bed?"
Exhausted from our long journey, we returned to our room, crawled into bed and drifted off to sleep praying that jet lag would not hang on for long.
How do you avoid getting jet lag when you travel? Please share in the comments below.