For many years, I hesitated to include my kids in the kitchen. Their "help" in the kitchen slowed down dinner prep and made a mess. I could prepare dinner faster on my own.
Three years ago, God convicted me about neglecting this part of the kids' education. I knew my older kids (ages 15 and 17 at the time) needed to learn how to cook. Even my younger three (ages 9 to 11) weren't too young to develop this important life skill. I paired an older and younger kid together for each meal. Together, they learned to prepare dinner for the family.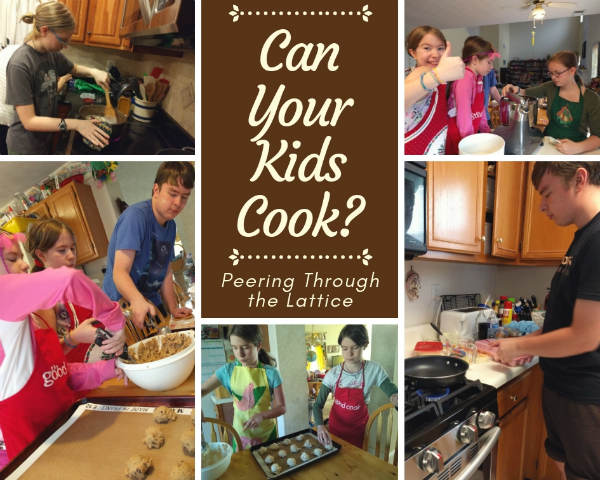 When I broke my hand the following month, I was glad they knew how to cook. Preparing meals with one hand would have been a long, slow struggle. It was a great excuse for handing that responsibility off to my kids. They were more efficient in the kitchen than I could be. As I coached them from the sidelines, they continued developing valuable life skills.
Today, my kids know their way around the kitchen. For the last three years, they have helped to prepare meals and clean up afterward. Our rotating weekly schedule ensures that everyone does their part.
I love those rare occasions when one of the kids wants to experiment with a new recipe. A couple of months ago my daughter made coconut cream pie for dessert. She was brave enough to learn new skills on her own while preparing something I never had.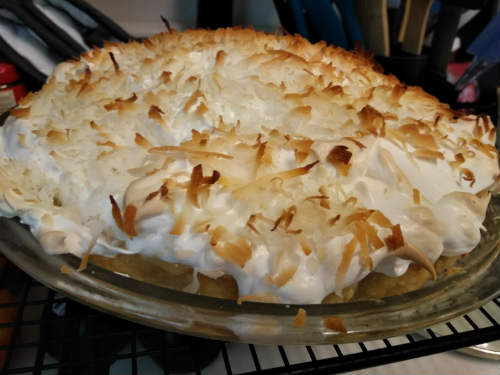 Helpful Resources
Before teaching the kids to cook, I sought out resources for inspiration. I added products like the Kitchen Skills Library to my digital arsenal.
Reading through these resources, I prepared myself to instruct the kids. I made mental notes about some of the skills they would need to learn. Clearly, teaching them to cook would require patience. The tips and recipes helped me gain the confidence and determination I needed.
This week I opened a special email from Homeschool Freebie of the Day. They are giving away the Kitchen Skills Library for free from now until the end of November.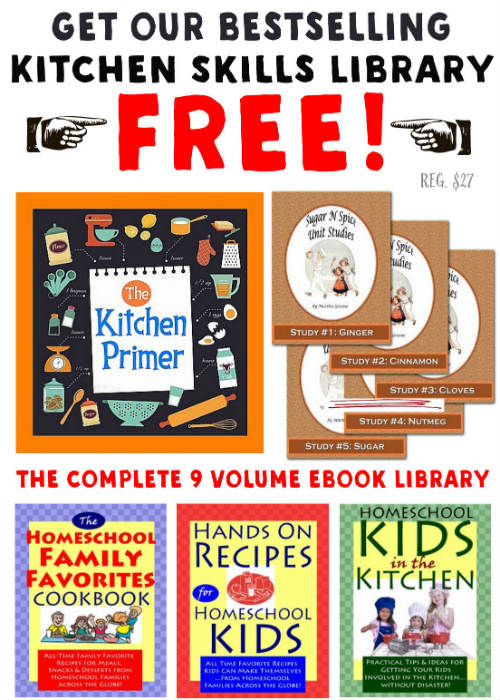 How seasonally appropriate! Thanksgiving and Christmas provide a great excuse for drawing your kids into the kitchen. The materials from The Homemaker's Mentor offer wonderful tips and recipes to help teach kids of multiple ages how to cook.
I hope you are not as reluctant to include your kids in meal prep as I was. If you are having a hard time getting started, find a few cookbooks, YouTube videos, or cooking lesson plans to inspire you. Then start small by preparing a simple recipe with your most willing child. Before long, you may have a houseful of experienced chefs. Wouldn't you like to be able to put your feet up while the kids cook dinner for a change?
What recipe websites, videos, or other cooking resources inspire you and your kids? Please share in the comments.