We had been looking forward to another mountain adventure ever since Labor Day. Anticipating a weekend when fall leaves would be at their peak, we reserved our friend's cabin. As the date approached, so did the deluge. Warily, we awoke to stormy weather on the day of our trip. What would the cabin be like in the rain?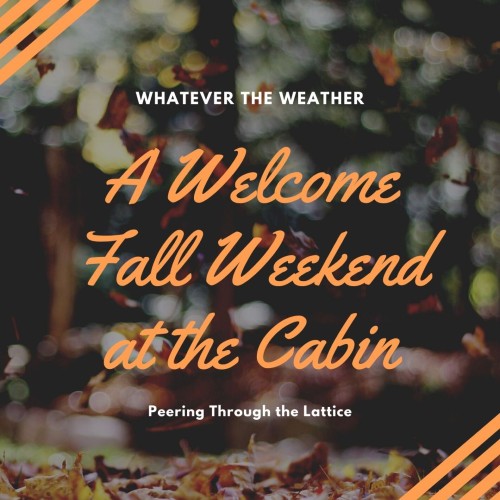 Rainy Arrival
As it turns out, the mountains were amazingly peaceful. Upon arrival, the twins climbed up to one of the lofts to claim it as an art station.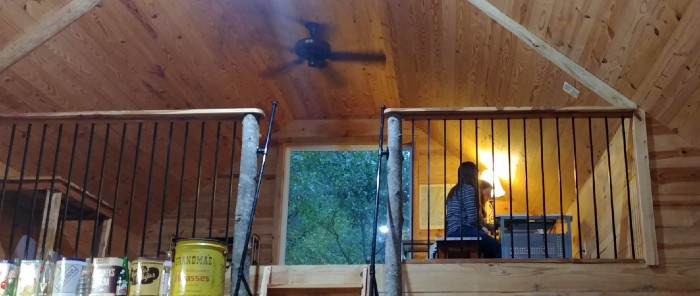 Simple but carefully planned meals could still be enjoyed al fresco on the screened-in deck.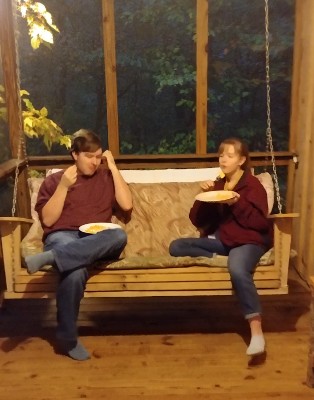 While the kids played games with Dad, I read for a while. Friday is always "Family Movie Night." With darkness setting in, we headed to the basement to watch a DVD together. Gradually, eyelids began to droop, so we paused the movie and hit the hay.
Refreshing Saturday
The kids and I woke early on Saturday morning. While Dad snoozed, we enjoyed coffee and conversation on the deck. After sunrise, the day's weather appeared to be promising yet overcast.
Once my husband joined us, we ate breakfast and set off on a short adventure to a nearby lake. Fall was on display all around us.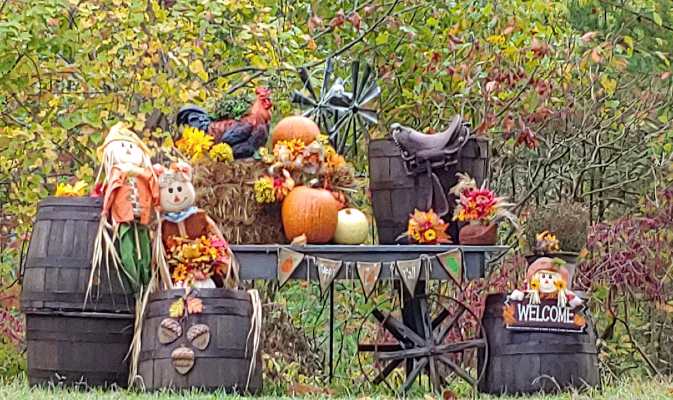 We had the lake to ourselves. Since my kids are teenagers, some explored independently for a while before joining the rest of us.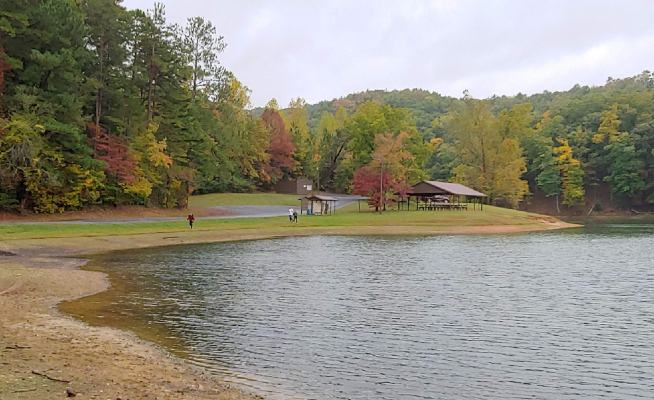 One of our youngest was thrilled to find flowers blooming nearby. Her twin sister kept her eye out for interesting rocks.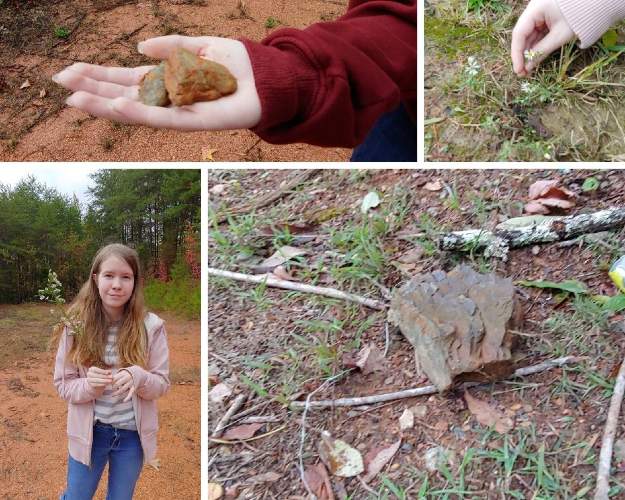 My older daughter captured photos of the colorful surroundings.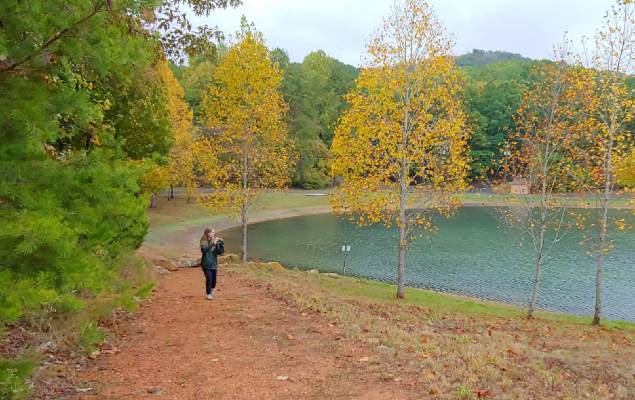 Most of the time, my son explored alongside her.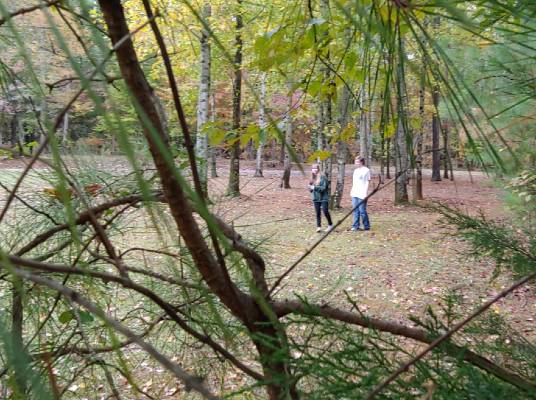 As it began sprinkling, we meandered to the car for the short drive back to the cabin. After lunch, I read and grabbed a short nap while the kids played games, journaled, and drew. Then we finished the previous night's movie with daylight to spare.
I could hardly wait to get back outside and explore. My husband joined me by the creek, and we both searched unsuccessfully for a nearby trail.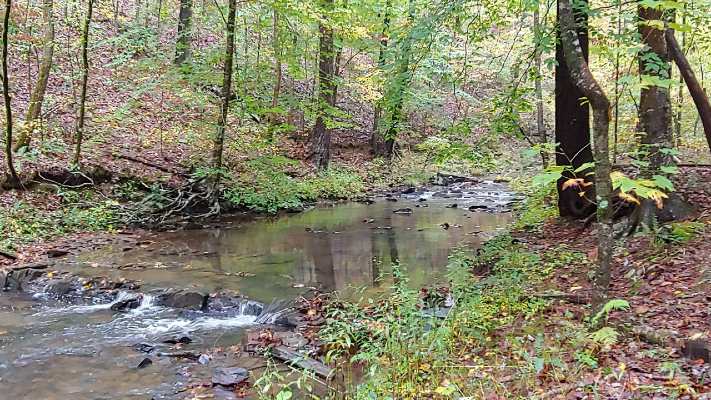 Undaunted, we strolled up the road, enjoying the colorful fall leaves that surrounded us. Despite the drizzly weather, it was beautiful.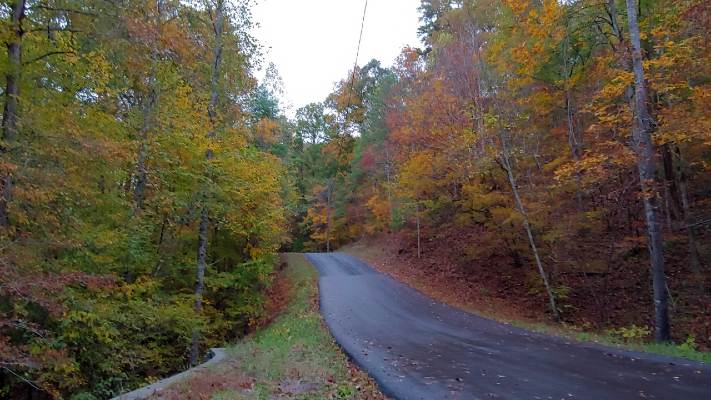 Back at the cabin, we enjoyed a relaxing evening and contentedly crawled into bed.
Sunshine at Last
Sunday's weather presented a stark contrast to the previous day's. The sun gleamed brightly through the golden leaves.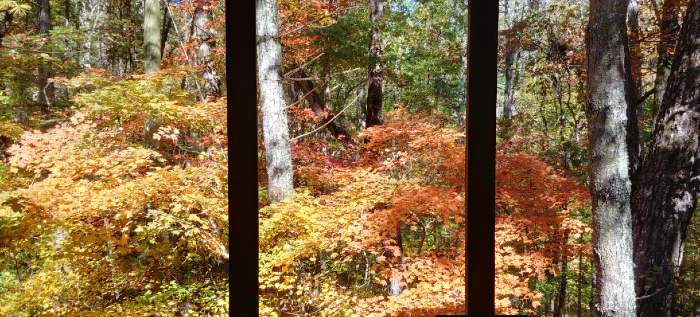 After a simple breakfast, I enjoyed listening to worship music while the kids played games, and my husband read a book. Then we gathered inside to listen to Sunday's sermon together.
Before lunchtime, the beautiful weather beckoned us outdoors. My husband and I climbed in the minivan and set out to explore.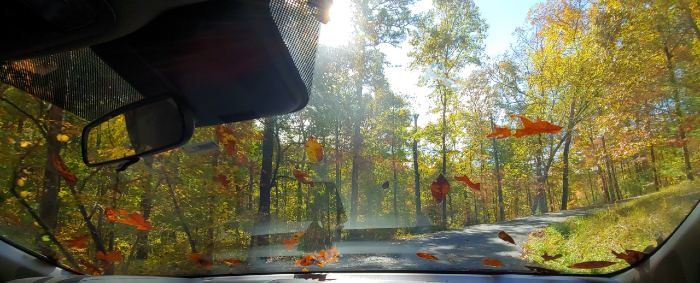 Though our drive yielded no hiking trails, we had fun daydreaming about someday having our own mountain retreat.
Returning to the cabin, we enjoyed a final meal together on the deck.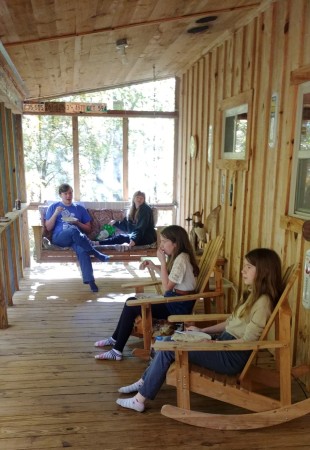 Then we packed up our gear and headed home. As on our previous mountain adventure, our experience was not yet complete. What was crossing the road up ahead? Where those…turkeys?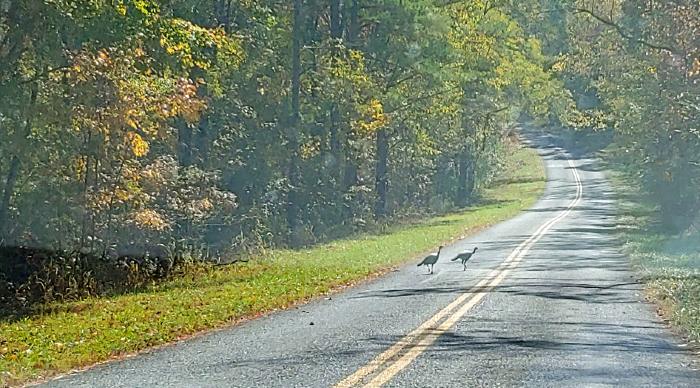 Despite the questionable weather, we enjoyed our mini-mountain adventure. Coming home refreshed, I was ready to face another homeschool week.
Have you had any fall adventures this year? Please share what you did!