Early Tuesday morning, we left my parents' house in Maryland. Twenty hours of flying and two layovers later, we touched down in Taiwan on Wednesday night. A driver met us at the airport and drove us to an Airbnb apartment—our home base for the next six weeks. The night concluded with a short visit from Grammy and a snack run to the 7-11. Exhausted, we fell into bed.
Thanksgiving Day marked our first morning in Taiwan, where most people do not celebrate the distinctly American holiday. We woke up early and set out in search of breakfast.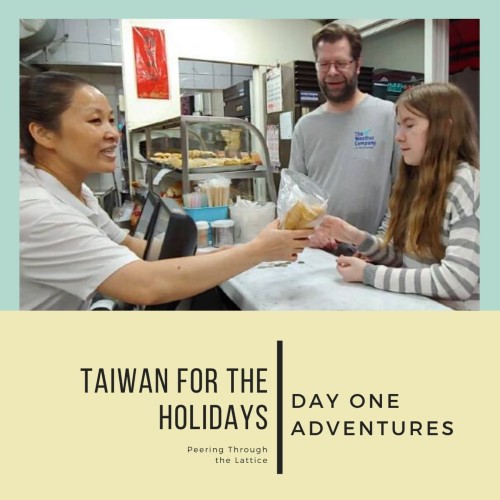 On the main road, we stopped to read a map and get our bearings.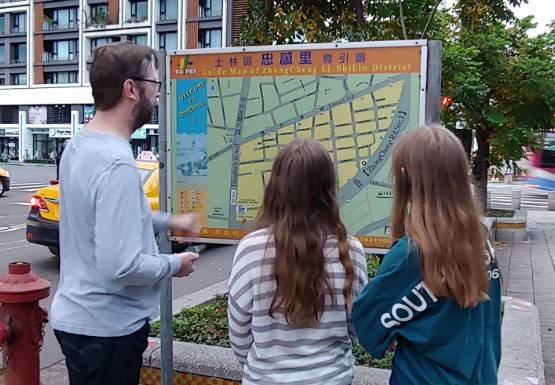 Since it was before 8am, most places were still closed. After walking several short blocks, we found a local bread shop that was open. Through the window, we watched a man shaping dough sticks for deep frying.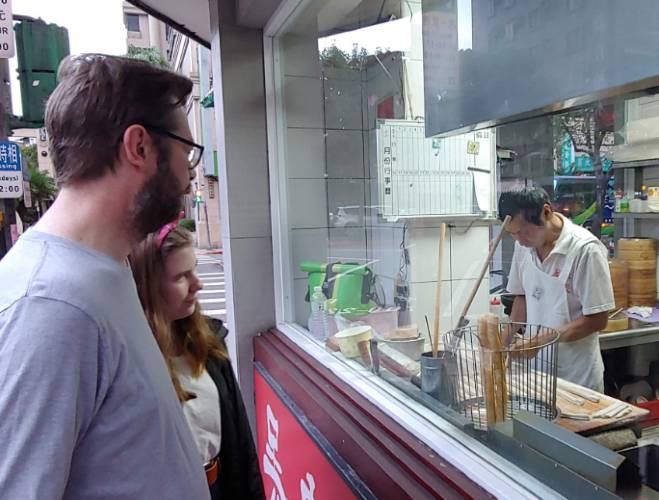 Inside, we bought pastries and soy milk for breakfast.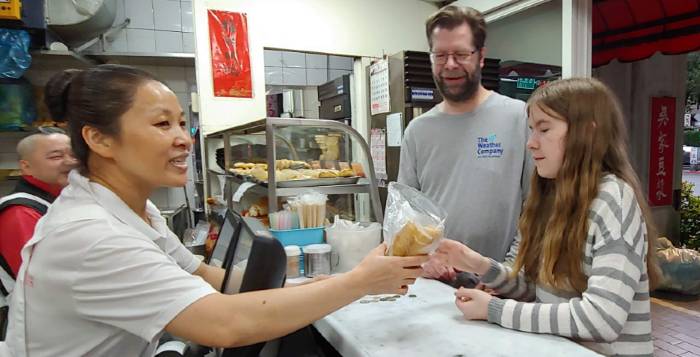 We met Grammy at a nearby coffee shop then headed to the Carrefour grocery store to buy some essentials. Since the supermarket had multiple floors, an escalator ramp carried us and our shopping cart upstairs.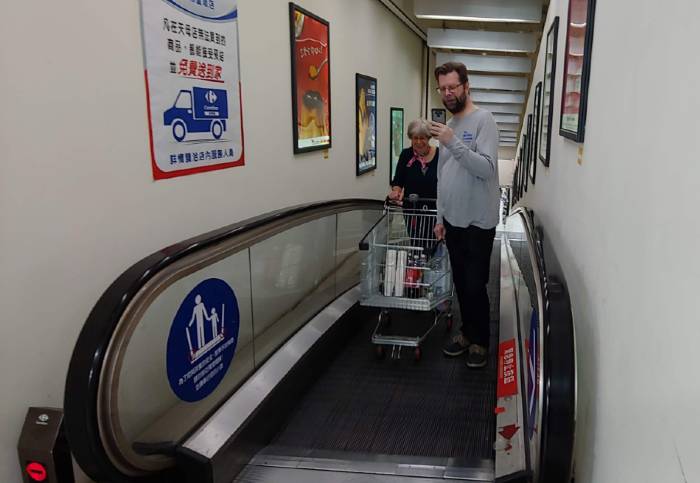 Before checking out, we paused in the candy aisle to select some mochi—one of our favorite local candies. The chewy confections contain various fillings such as peanut, red bean, and sesame paste.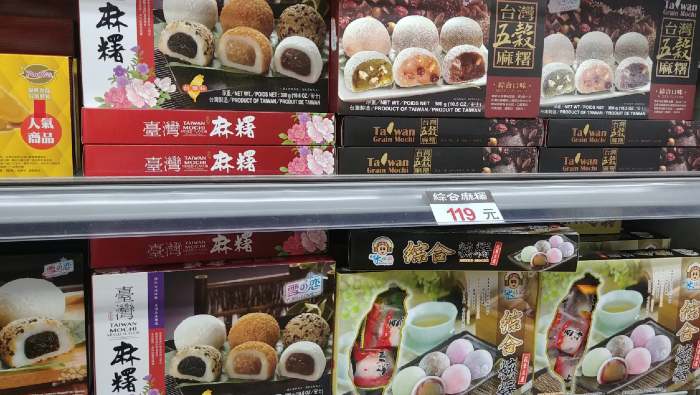 On our way out, we picked up bubble tea. Did you know that this delicious drink originated in Taiwan? Most shops in America charge $4 or more per cup. In Taiwan, it's a steal at NT$60—about two US dollars. I usually skip the chewy tapioca boba and add refreshing grass jelly to mine. Both options are even tastier here.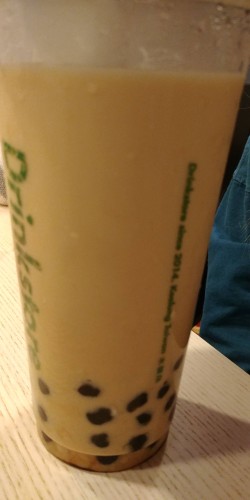 After dropping off our purchases at home, we had lunch with Grammy before exploring a nearby stationery store. Back at Grammy's apartment, the girls tallied up their purchases so we can keep track of their spending.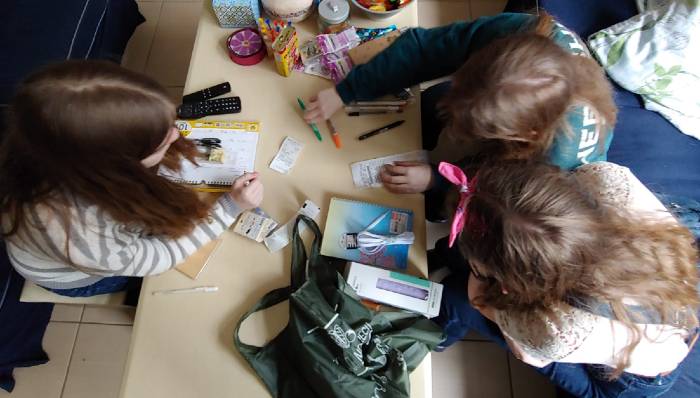 The notebooks they purchased are perfect for journaling about their Taiwan experiences.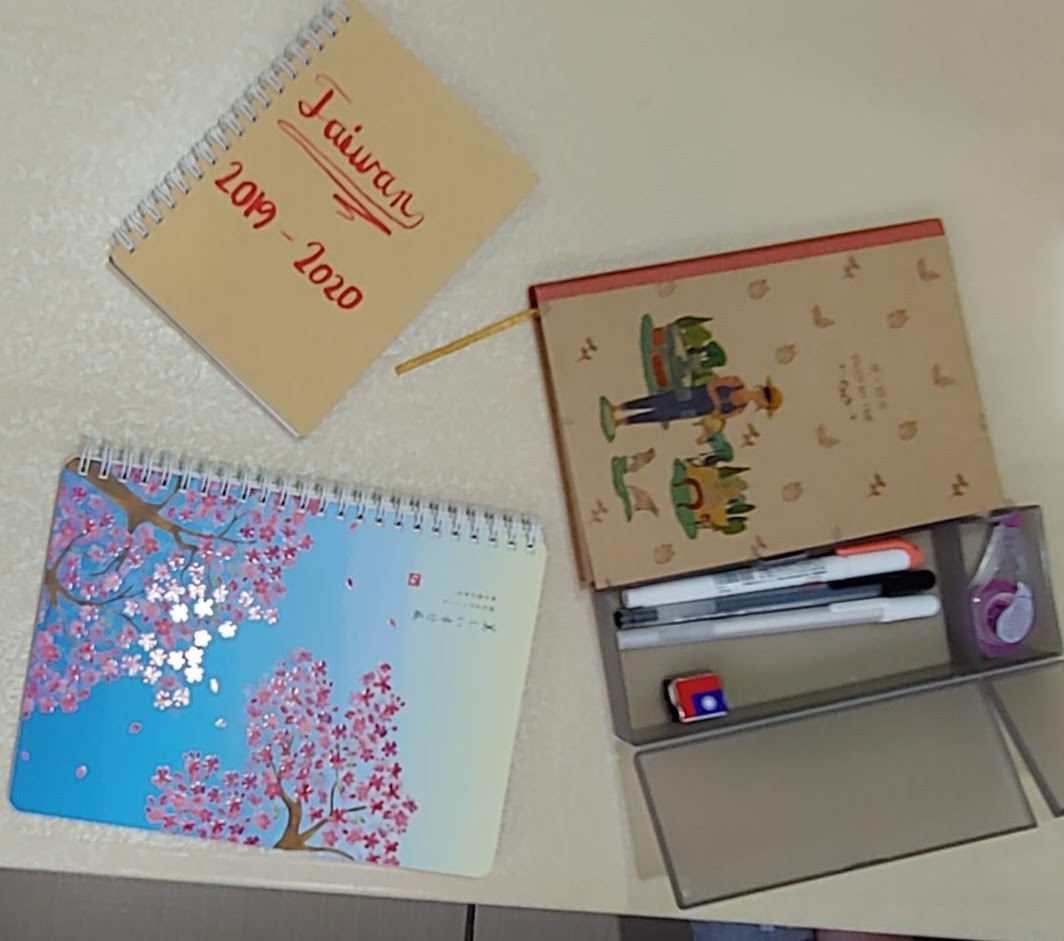 Late in the afternoon, we traveled on the MRT (subway) to a nearby Night Market. In the fair-like atmosphere, vendors sell a variety of merchandise from stalls or food carts. There are even games to play and prizes to win.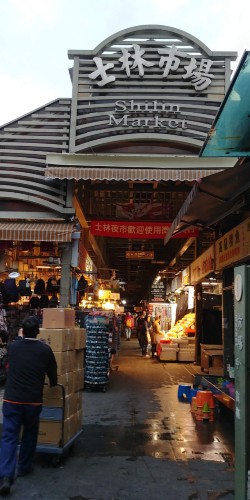 All three girls stopped to explore earrings. Since their ears aren't pierced, they were delighted to learn that the vendor will convert post earrings to clip-ons for free. Each girl bought some.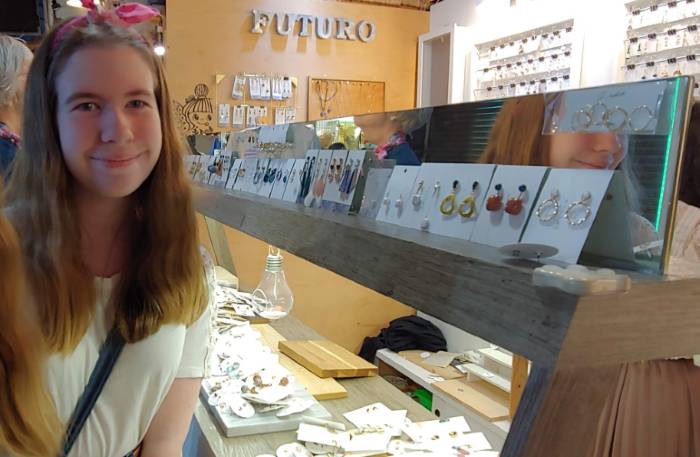 The lady clipped a pair right onto my daughter's ears when she had finished transforming them.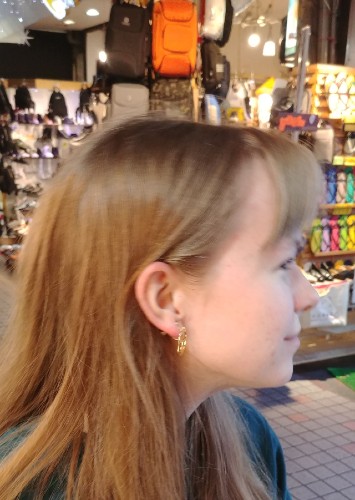 Various smells assaulted us as we approached the food carts. There is no way to describe the aroma of stinky tofu. Perhaps next time I'll be brave enough to taste it. That evening I opted for sausage on a stick and snuck a few of Grammy's sweet potato balls.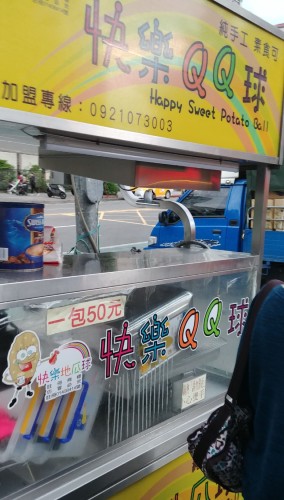 Soon our feet grew tired from walking so much. My Fitbit registered about 14,000 steps before the day's end. We headed back to Grammy's to pick up the girls' stationery purchases before taking the bus home and crawling into bed.
What a day! I could hardly wait to see what our second day in Taiwan would be like.
View up-to-date pics of our adventures from multiple perspectives when you follow the #taiwan4theholidays hashtag on Instagram.