In six short weeks, my oldest daughter may be traveling to Taiwan for three months and then to another country for two additional months. Though we will certainly miss her, my husband and I are both encouraging her to go. It has nothing to do with politics and everything to do with our desire for God's best in her life.
We have mentioned the option to our daughter several times since she graduated a year and a half ago - DTS (Discipleship Training School) with YWAM (Youth With a Mission). The program for high school graduates includes three months of discipleship training followed by two to three months of outreach in a foreign country. She could attend a DTS anywhere in the world. She has chosen Taiwan.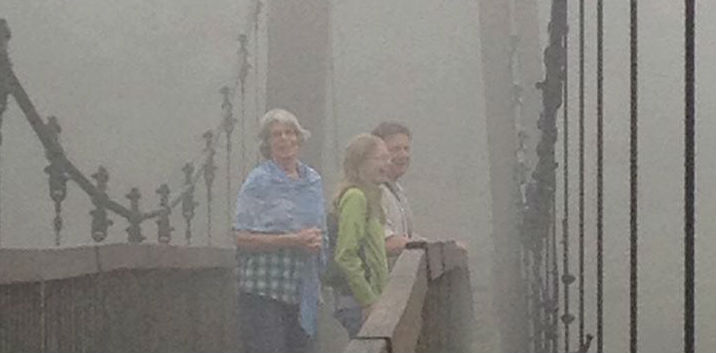 Why Taiwan?
We have known for awhile that her heart is in Taiwan. Her dad grew up there, and her grandmother still lives in Taipei. When our daughter visited Grammy there two years ago, she would have loved to stay. Her eyes get teary when she remembers the trip. She is really longing to return.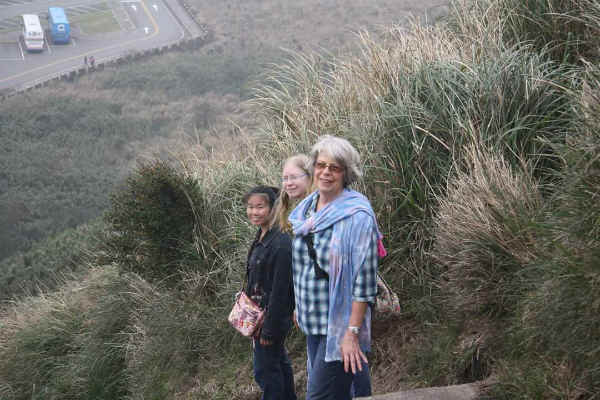 A couple weeks ago, my husband insisted that she make plans for the coming year. He listed various options that would take her away from home to experience life and continue her education. Her eyes gravitated toward the DTS option, and the more she learned, the more excited she became—so excited that she chose to go in March rather than waiting for the September session. Going to Taiwan is her choice.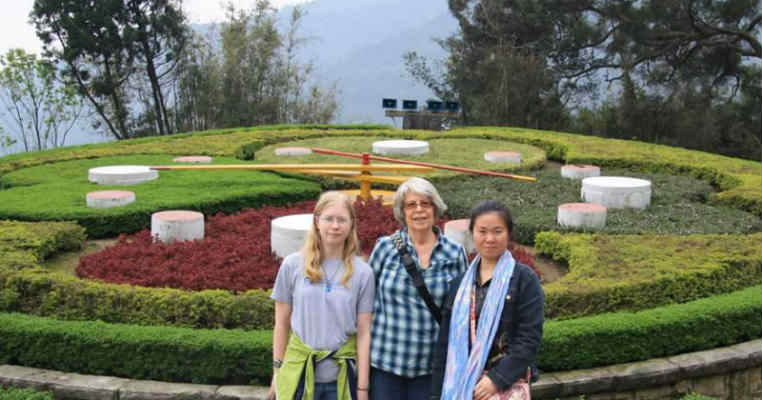 Why now?
Honestly, there is nothing better for her to do. She lacks the experience to land a good job and is not ready to pursue a college degree. A five month program like this seems ideal. What could be better than spending three months getting to know God better and then another two serving others on an outreach?
I remember my years as a young adult. There were so many opportunities to pursue. And I did! I even met my husband while ministering to inner city kids in San Jose, CA, one summer. Now that I have five children, many of those opportunities are long gone. After my daughter marries and has children of her own, pursuing an option like this will be much more challenging for her. She will never be as young, free, and full of energy as she is today.
How will this help her?
Traveling to a foreign country and experiencing a different culture will allow my daughter to expand her horizons. She has been at home for nineteen years and is very comfortable with our lifestyle. Of course, most of the world does not live this way. The experiences she gains overseas will give her a new perspective on life.
As a homeschool mom, I have tried to instill life skills in my children. But I am sure I missed teaching certain skills to her—either because I did not think about them or felt unequipped. Even the ones I thought I taught her…how can I be sure she truly learned them? Traveling abroad and participating in YWAM's community living will give her opportunities to develop many life skills, whether previously exposed to them or not.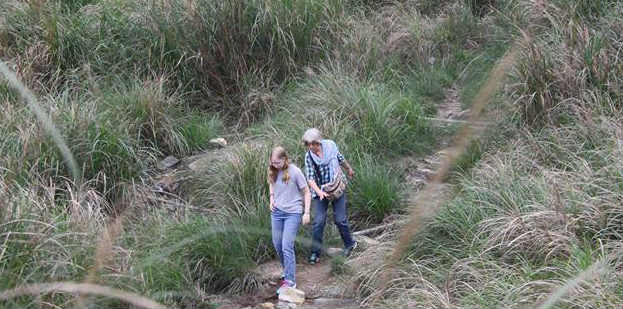 Now that she is a young adult, it is time for our daughter to develop her independence. Up until now, she has relied on Mom and Dad for most of her needs. She has grown accustomed to us providing for her and helping her every step of the way. On the other side of the world, she will have to become more self-reliant and God-reliant. She will develop a personal understanding of Philippians 4:13: "I can do all things through Christ who strengthens me."
While traveling into the unknown, she will gain experience and confidence in overcoming obstacles. We all face unexpected obstacles throughout our lives. Experiencing the unexpected in the coming months will prepare her for the obstacles her future holds.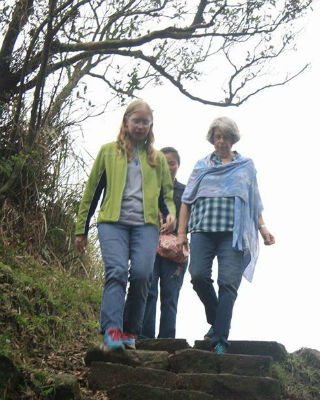 I want my daughter to be inspired to dream. With her limited life experience, it is hard for her to imagine what she could possibly do with her life or how she could use her unique gifts to impact the world. Her new experiences on the other side of the globe will help her to be able to dream big. Whether she decides to continue serving overseas, attend college, return home, or do something else we cannot anticipate, we want her to be able to dream big…and reach for those dreams one step at a time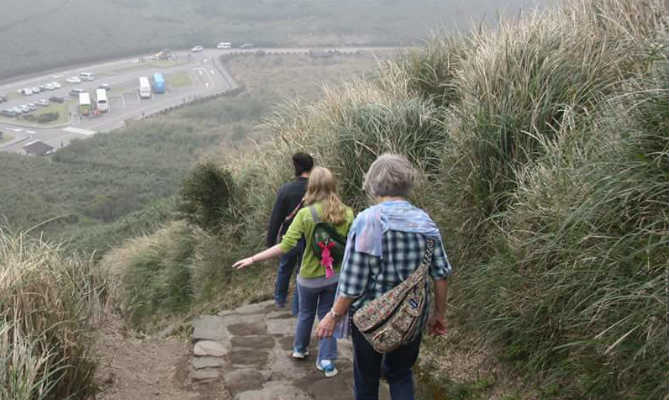 One of the challenges of homeschooling is finding opportunities for our children to nurture and develop friendships. My daughter's closest relationships have always been with family members and a few church friends. It is time for her to develop new friendships with young people in her age and stage of life and be able to grow together and work as a team with them.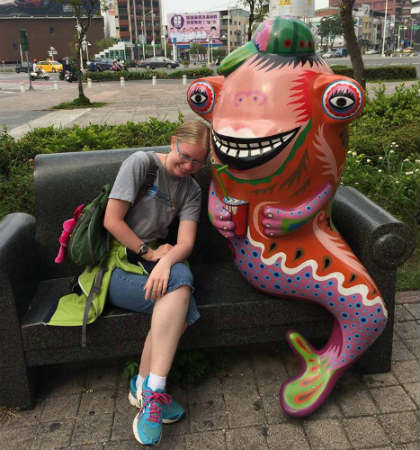 It is time to level up. Let's face it. Adulting is hard! Every time my daughter builds confidence in a particular area, she talks about how she has leveled up. I am sure the new experiences she will face overseas will help her walk confidently, speak fearlessly, and level up.
Christian Growth & Ministry
If she were not heading to a Christian environment, we would hesitate to send her. We know the world is not always friendly to young women, especially those who profess Jesus as Lord. We trust the DTS leaders to train, prepare, and supervise her. The staff will provide a different kind of support than my husband and I have through the years. They will probably reinforce many of the lessons we have tried to teach her, hopefully in a way she can more effectively internalize at this critical stage in life.
We expect our daughter to grow spiritually while in Taiwan; after all, she is going to Discipleship Training School. We want her develop a stronger relationship with the Lord and understand how God wants to use her for His Kingdom.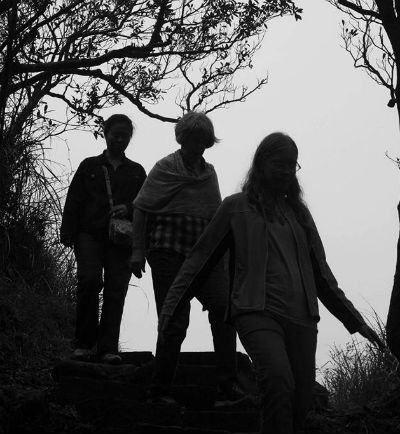 Wherever she goes, we want our daughter to bless others. During her training, she will be engaged in ministry; afterwards, she will serve at an outreach project in another country for a couple months. She will have many opportunities to be a blessing to those she encounters.
DTS has been on my radar for years. In fact, I even considered attending YWAM's program when I was about her age. God had different plans for me. It is so exciting that my daughter is able to lay hold of this opportunity. I am not ashamed to admit that I am living vicariously through her, as excited about the adventures that await her as if I were the one taking off in a few weeks!
Would you like to support my daughter in prayer or financially? Please comment below, or visit my Facebook page and message me privately there.
This is the first in a series of blog posts about Rebekah's upcoming adventure. In the second, I share the joy of her acceptance to DTS along with the daunting preparations to be completed before her departure. In the third, I travel back in time to share the past experiences in Taiwan that have inspired her to attend DTS there.