My heart is racing as I write these words. My oldest daughter, Rebekah, received her official acceptance packet to attend Discipleship Training School in Taiwan. Ever since she first expressed interest in attending DTS overseas, we have been encouraging her to go. We are so excited!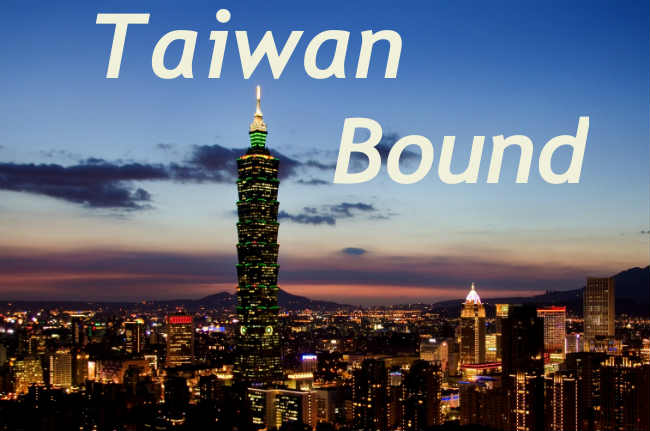 During the training phase of DTS, Rebekah will be at the YWAM (Youth With a Mission) base in Taipei, Taiwan. She will take classes, work with a mentor, study the Bible, draw near to God, engage in ministry, and prepare for an outreach. Then she will travel with her team to another country to share the love of Christ abroad.
The coming weeks will certainly be a whirlwind of activity as we prepare for her departure in March. We are trusting God to direct our steps and provide for every need that arises.
Fundraising
I will admit it right now. I am not sure where the money for Rebekah's DTS is going to come from, but I know that God will provide. In the coming days, my daughter has her work cut out for her. With the help of a friend from church, she is planning what to say when she announces her upcoming adventure to our congregation. She just finished setting up online donations so friends and family who do not live nearby can have an opportunity to support her.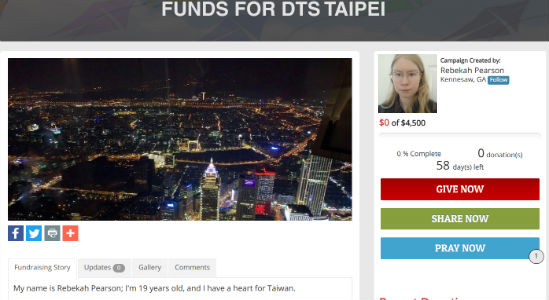 Travel Arrangements
Ever since Rebekah expressed an interest in attending DTS in Taiwan, I have been investigating airfares. After she received her acceptance packet, we prayed for wisdom about the best dates for her to fly and the best timing for us to purchase the ticket. Yesterday, my husband looked at the fares and declared it was time. I clicked the appropriate buttons and bought her round trip ticket to Taiwan.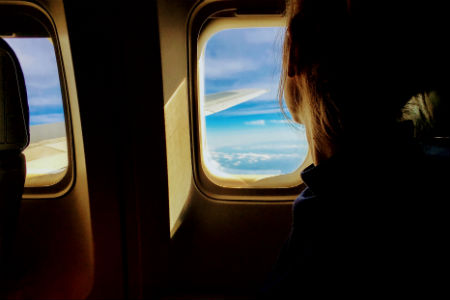 Travel Insurance
Did you know that missionaries need travel insurance? Specialized insurance companies provide medical coverage worldwide. I certainly would not have considered the need for insurance to cover loss of property, medical evacuation, or the myriad of other situations these policies address. I was glad to be able to get a reasonable quote from Talent Trust Consultants, who even provided a discount since Rebekah will be serving with YWAM.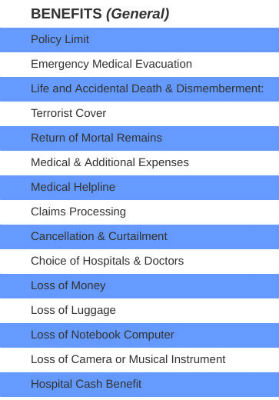 Extra Passport Pictures
Since most countries require that passport pictures be submitted along with visa applications, and we do not yet know what country Rebekah will be doing her outreach in, YWAM asked that she bring along four extra passport pictures. In addition, she will be using a couple passport pictures this month, when she applies for her visa to stay in Taiwan. She and her dad will be heading out to the AAA office this weekend to have those photos taken.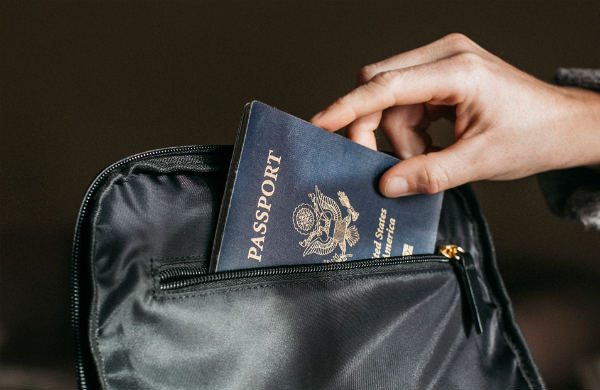 Taiwan Visa Application
Because Rebekah's round trip ticket will span more than three months, she needs to apply for a visitor visa to Taiwan as soon as possible. After submitting an online application, she will travel downtown and visit the consulate to receive the visa. The logistics of working all of this out are a little murky at the moment, but I am confident God will direct us.
Prayer
The only way all of these factors will come together is by His hand. The mountain of preparations we are facing at this moment is certainly bigger than we can handle on our own. However, God is bigger than any mountain we could ever face. I pray that God will continue to show us exactly what needs to be done and open the doors we do not yet know about so that we (or she) will be able to walk through them when the time comes.
Would you like to partner with us? I invite you to be a part of my daughter's incredible journey to the other side of the world. If you want to commit to pray for Rebekah's DTS or even contribute financially, click on over to GiveSendGo and let her know.
This is the second in a series of blog posts about Rebekah's upcoming adventure. In the first, I share why my husband and I are encouraging her to leave the country. In the third, I travel back in time to share the past experiences in Taiwan that have inspired her to attend DTS there.