When my middle daughter turned fifteen last month, one item topped her wish list—her Learner's Permit. To her, it was a symbol of growing up, a testament to her blossoming independence, and an official ID.
Months earlier, her older sister had given her the Georgia Drivers Manual. "Miss Independent" had dutifully read through the entire booklet and challenged herself with various online practice tests.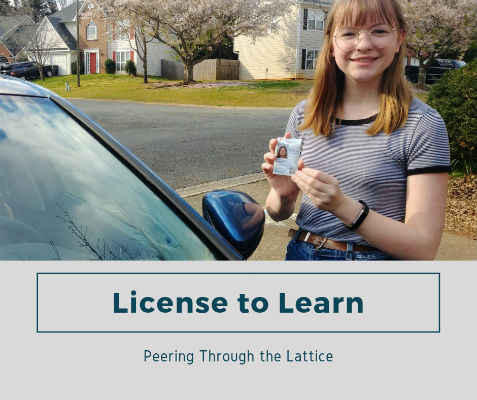 On the morning of her fifteenth birthday, she assumed I would take her to get her permit. Realizing how hard she had worked to prepare for the test and knowing how important this was to her, I readily agreed. After gathering her recently-acquired birth certificate and our homeschool paperwork, we drove to the Department of Driver Services (DDS). Expectantly, we stepped inside.
Bad news greeted us. The computer systems had failed to come up that morning, so no licenses could be issued. Would we like to sit and wait there until the system was fixed? Or would it be better to head home and return later? With disappointment, my daughter led the way out the door, and we drove home.
Throughout the morning, we checked the DDS website to see if there had been any change. At last, around lunchtime, the system seemed to be working, so we made a second trip. On the way, my daughter filled in the online application, hoping to save some time once we arrived.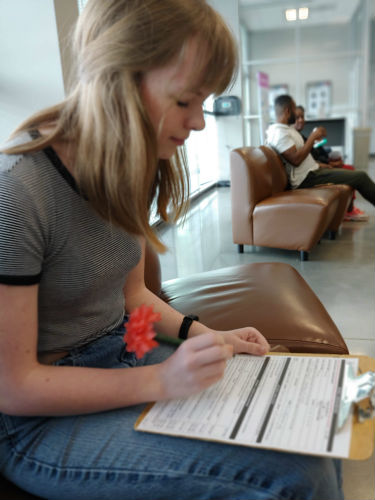 The lady who greeted us at the door asked us to complete a paper application anyway, fearing that my daughter's information had not been successfully submitted. She explained that the system had only been up for a few minutes and cautioned us that the online test my daughter needed to take may not be available.
We sat down to fill out the application then waited for our number to be called. When we finally heard her number, I paused, scanning the room to locate station 18. I should have just followed Miss Independent, who was already halfway across the room making a beeline toward the designated desk. She certainly knew where she was going!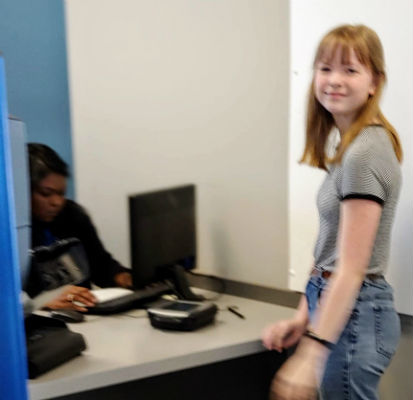 The sweet lady behind the desk checked all of our information and paperwork then gave my daughter a brief vision screening. Just when I thought we were all set, she requested another source to confirm our address. It could be any piece of mail with my name on it. Did I have anything like that in the car? A registration certificate, perhaps?
A quick search of the glove box yielded the registration envelope. Unfortunately, it was in my husband's name, so we couldn't use it. As the lady was instructing me to use the computer bank by the entrance to print out a credit card or utility bill, she glanced once more at the Homeschool Declaration of Intent I had already given her. My address was clearly printed near the bottom of the form. The proof of address she needed was already in her hands. As she accepted it, I breathed a sigh of relief. No more delays, please!
After paying the $10 fee, I sat down to wait while the lady directed my daughter to a computer to take the test.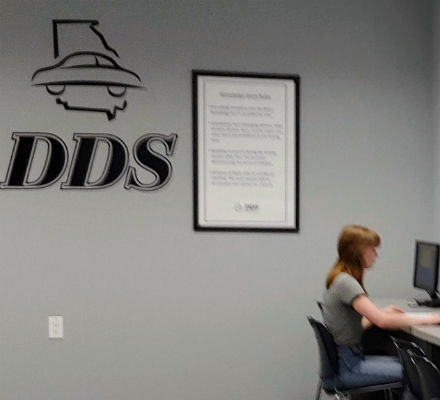 Minutes later, Miss Independent came strutting back to me with a huge grin on her face. She had easily passed the test.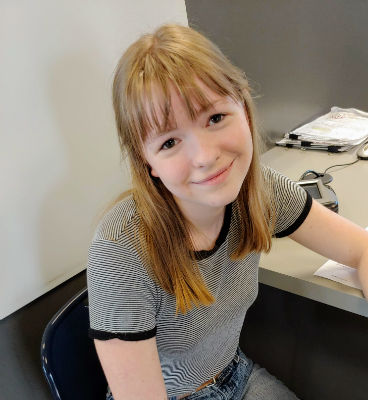 After another short wait, she had her temporary permit in hand. What a wonderful accomplishment!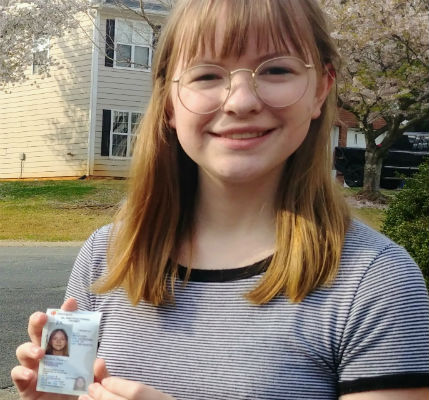 We plan to take the remainder of the licensing process as slowly as possible. Neither of my older children received their Driver's License until they turned 18. I've already warned Miss Independent that she will probably have to wait until she's legally an adult as well.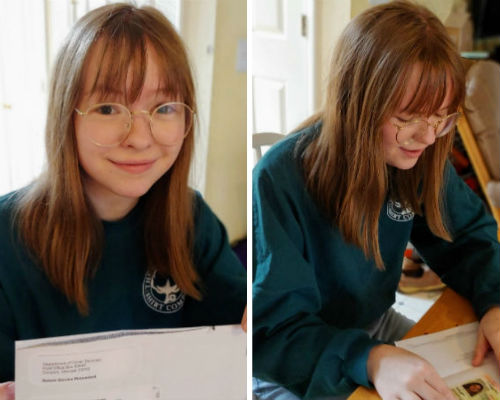 When the envelope from DDS arrived a week later, she eagerly opened it and found her shiny new Learner's Permit inside. Watch out empty parking lots, here we come!