We arrived in Taiwan on the night before Thanksgiving. After gearing up with necessities and exploring a night market on our first day, we explored a nearby park on Friday morning. In the afternoon, we met up with my mother-in-law, who lives three bus stops away from our Airbnb.
Anyone who knows my husband's mom is aware of her passion for shopping. On our second full day in Taiwan, she introduced us to one of Taipei's underground malls. Later, we headed to the local cat cafe for a dose of kitty cuteness.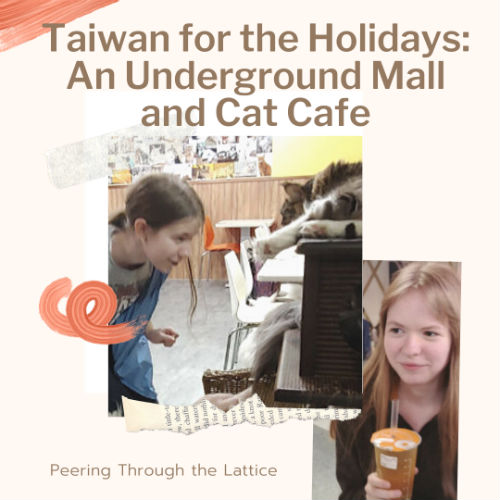 Since Taipei's subway—the MRT— is the most efficient means of transportation in the city, we headed for the nearest station. Thankfully, it's only about half a mile from the Airbnb we're staying at. On the train platform, my husband showed our girls how to find their way around using the posted route maps.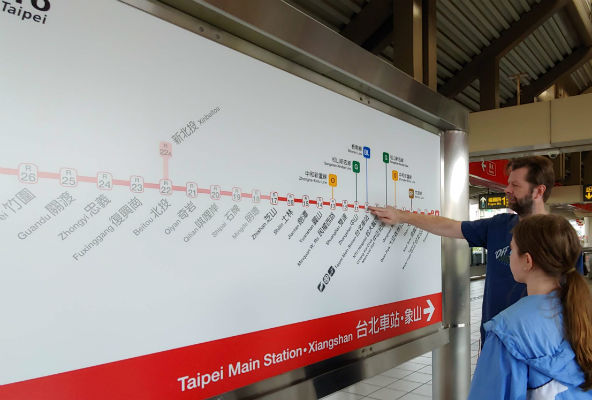 Having confirmed which direction we needed to go, we lined up to wait for the train. Many of the people bustling around us were wearing medical masks to help prevent the spread of germs.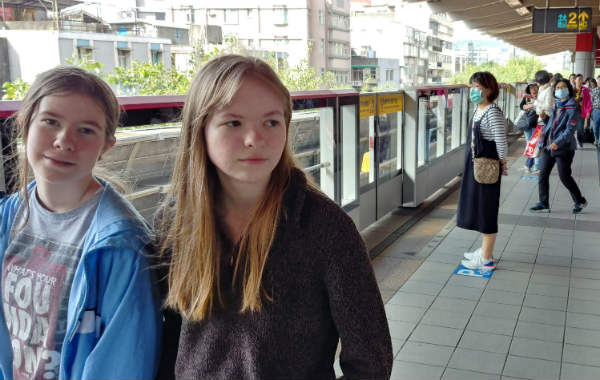 Riding the subway for the first time was an exciting experience. Although the MRT was not very crowded, no seats were available. We held tightly to the handles as the train accelerated toward downtown. At our destination, we speedily hustled out the train doors so none of us would be left behind.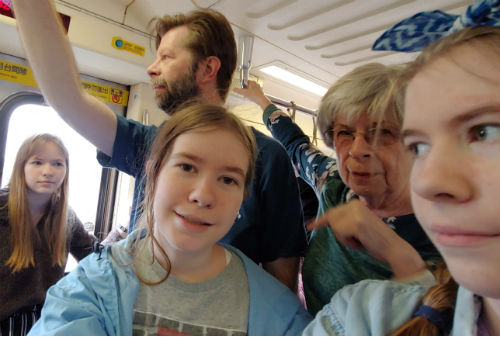 Taiwan's underground malls are directly connected to the MRT stations, so they are convenient to get to.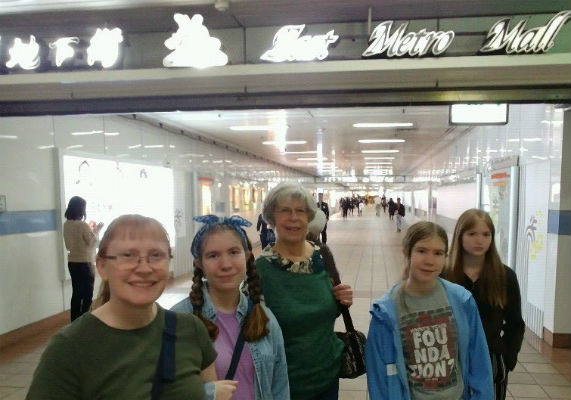 Just inside the East Metro Mall entrance, we encountered the food plaza—the perfect spot for sampling Taiwan's popular bubble milk tea.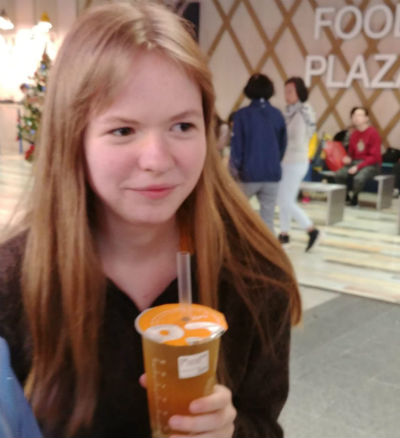 With refreshing drinks in our hands, we set off to purchase interesting socks, suitable backpacks and purses, and clip-on earrings.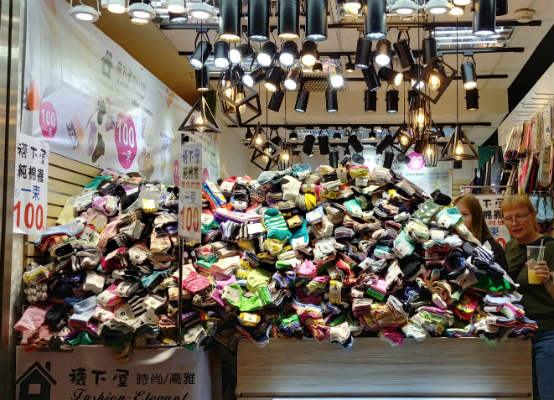 Finished with our shopping, we hopped back on the MRT to head home. Since dinner was hours away, the girls convinced us to visit the cat cafe we had spotted the previous morning.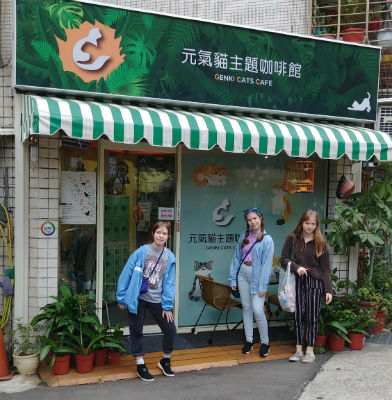 The cover-fee included unlimited drinks and up to two hours with twenty-five cats. While cars and scooters rushed past the window, we sat at a table already occupied by two cats.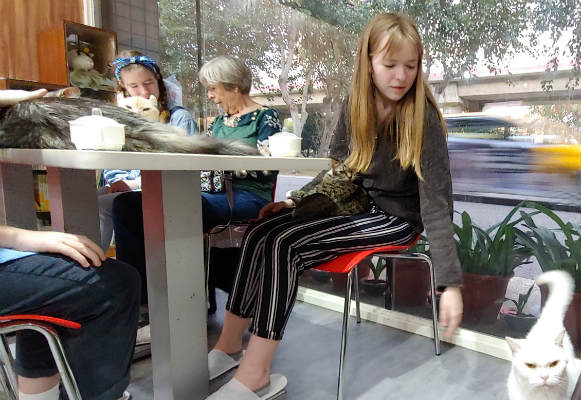 From a cat-proof cabinet, we helped ourselves to tea, lemonade, and coffee. To keep the cats from sampling our drinks, we kept handy lids on them in between sips. We still had to guard our cups to ensure no cat would knock them off the table.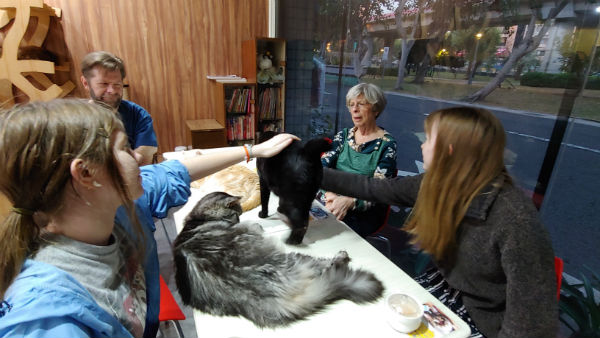 When the girls grew tired of waiting for fluffy felines to visit our table, they ventured across the room in search of other cats. My older daughter petted nearly every cat in the cafe.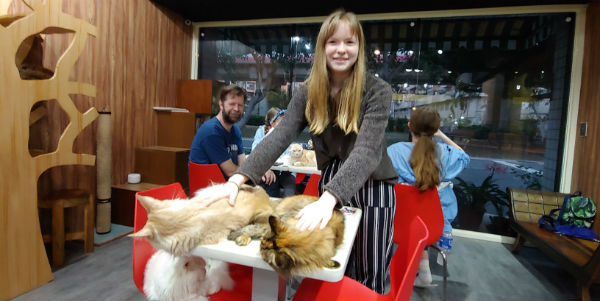 Since we left our two cats back at home in Georgia, we enjoyed interacting with the cute kitties.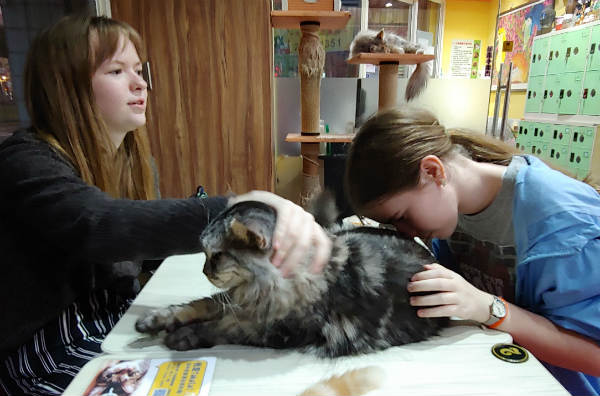 Two hours passed quickly. As the sky darkened, we hit the streets and headed home. We would have more adventures another day.
We are posting pictures and videos of our adventures on Instagram. Follow the #taiwan4theholidays hashtag to see what we've been up to recently.