For the past three weeks, We have been so busy exploring Taiwan that it's tough to carve out time to update the blog. Over the next several months, I'll continue to share the highlights of our trip. If you want to see our most up-to-date adventures, make sure you follow #Taiwan4theHolidays on Instagram.
When we first explored Zhongcheng Park, which is around the corner from our Airbnb, we were awed by our surroundings but mystified by some of the exercise equipment.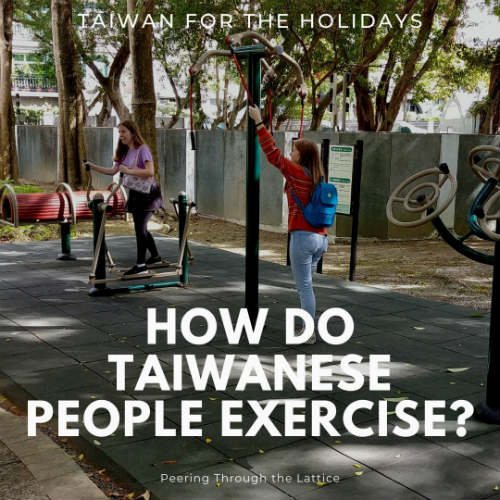 Late one morning, we set out from our Airbnb to see what the park was like.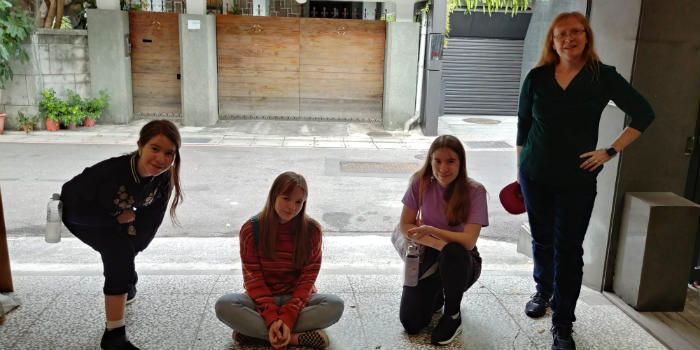 As we entered the greenspace, beautiful statues captured our attention. It didn't take us long to realize this park was designed with a musical theme.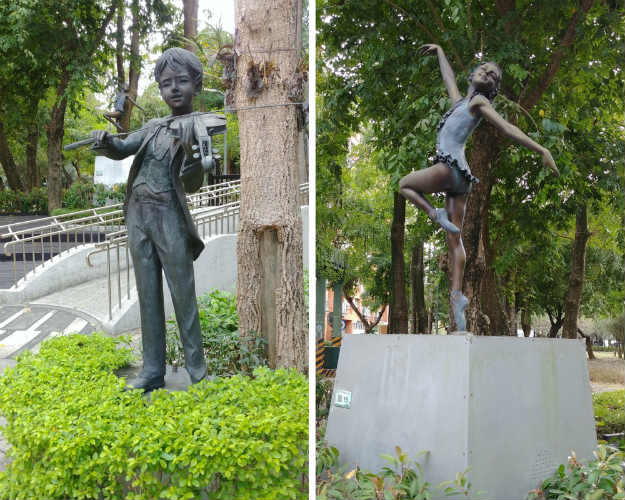 A few steps later, we paused to get our bearings. Since there are so many maps posted in Taiwan's public spaces, it's pretty easy to get where you want to go.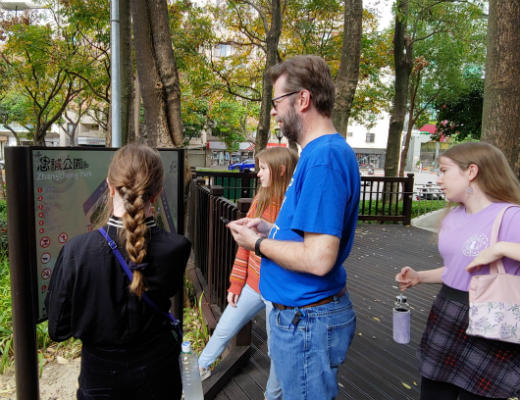 Meandering down own one of the paths, we discovered several pieces of empty workout equipment. Although we later found a sign detailing their proper use, it was fun to watch the girls use their imagination to guess how to use them.
They decided the first piece worked like a see-saw, so they took turns jumping up and down while holding the handles.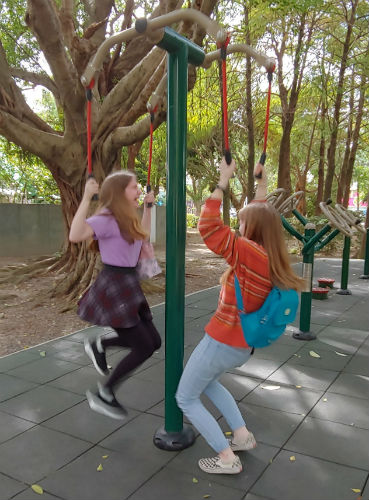 Since the next piece was obviously meant to exercise the legs by swinging them back and forth, the girls climbed on and started walking Minecraft-style.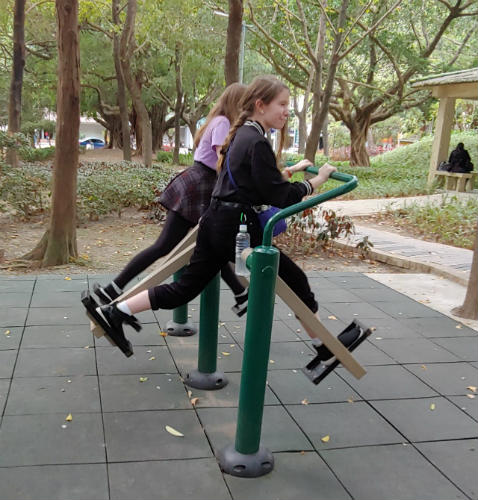 While Dad demonstrated how to use a machine that simulated cross-country skiing, the twins stretched their backs.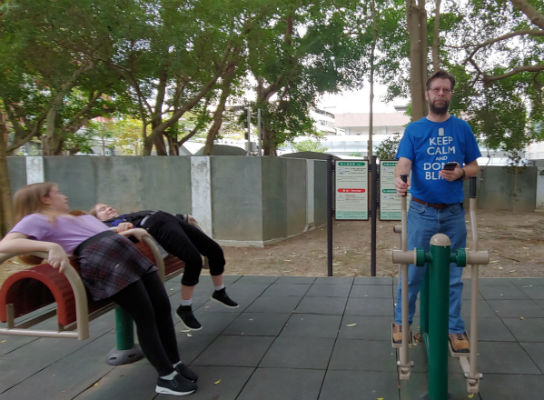 We were all distracted from the exercise equipment when a local family entered the park and started feeding the squirrels. Pausing our exercise, we watched them interact with the scurrying critter.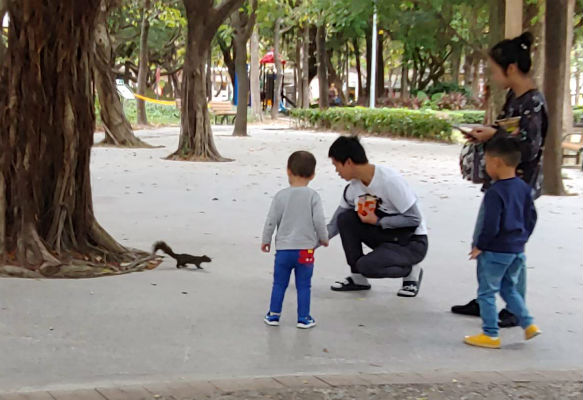 On our way out of the park, we passed by a fountain. Why wasn't it working? Later, we asked a friend who lives nearby. Apparently, the fountain runs at the top of every hour for about 10 minutes. The fountain show, with its musical accompaniment and lights, is worth seeing up close. That would be a family activity on another night.
On that evening, though, we headed through the streets to the Dayeh Takashimaya Department Store for their Christmas tree lighting.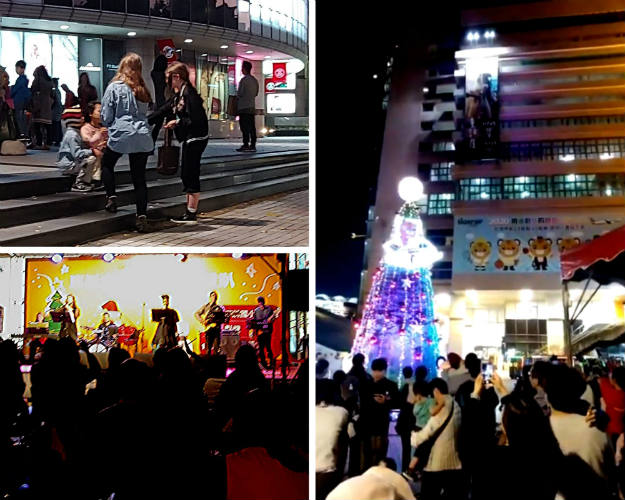 While a local school and the church worship team provided musical entertainment, the girls helped hand out candy and Bible storybooks to the kids who came by.
During our time in Taiwan, we've tried to do something new and different every day. Stay tuned to the blog and follow our Instagram feed for more of our Taiwan for the Holidays adventures.