For the last few days, I've been considering what my One Word for 2020 should be. In 2018, it was trust. I learned so much about trusting God, trusting my family members, and trusting those around me. Last year's word was UP! When 2019 began, I had no idea how much my kids and I would grow up. We even flew up into the sky and around to the other side of the world. Indeed, it's been an adventure.
As we prepare to return home, it feels like something of a fresh start. I get the sense that God wants to do something new in our family—as if spending 6 weeks in a foreign country wasn't new enough! The word on my heart for 2020 is renew.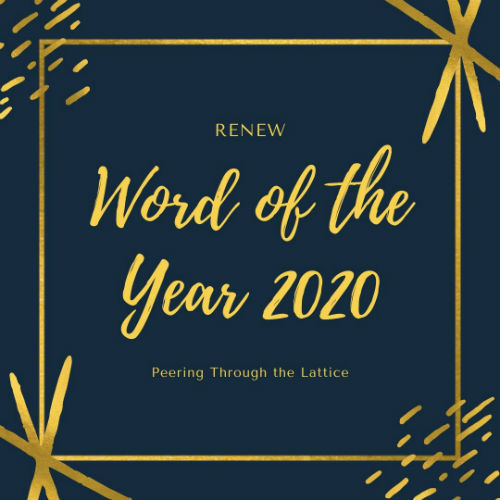 As I lay in bed last night, two verses came to mind. The first was Isaiah 43:19—a passage I memorized in my college years: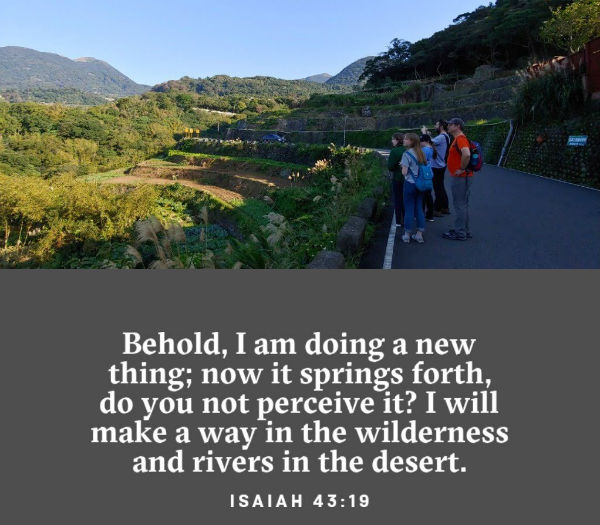 I am trusting God to do something new in our lives in 2020. When our family returns to the US, we won't be the same as when we left. Many things about us will be the same, but our 6-week experience in Taiwan is now shaping the way we look at life.
Lord, what changes do we need to make in our lives back in Georgia?
The other verse I kept thinking about was Romans 12:2: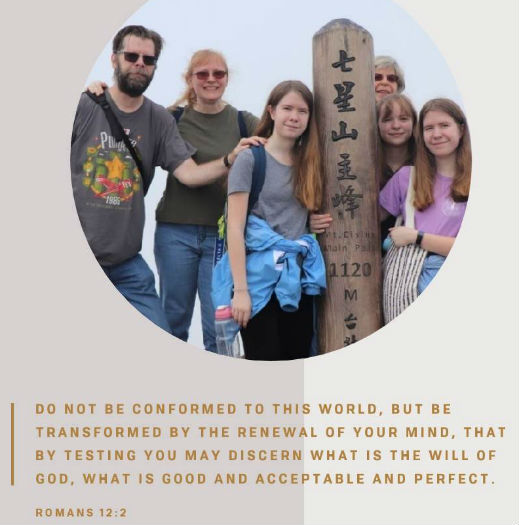 Lord, as we begin 2020, please renew us. Give us a fresh perspective on life—Your perspective. Renew our minds and transform us. Show us what's important and help us to keep first things first. Help us to know Your perfect will and let go of anything that's in the way of following it.
Has God put a word on your heart for 2020 yet? Please share it in the comments below.