At home in Georgia, I often stroll through our neighborhood in the late afternoon or early evening. While we were in Taiwan, that habit fell by the wayside. With so many exciting places to explore, the narrow streets surrounding our Airbnb seemed mundane. Since we were walking everywhere anyway, I seldom paid much attention to alleys close to home.
One Sunday afternoon, while the rest of the family was playing video games, I decided to take a short walk. What might I discover just around the corner from our Airbnb?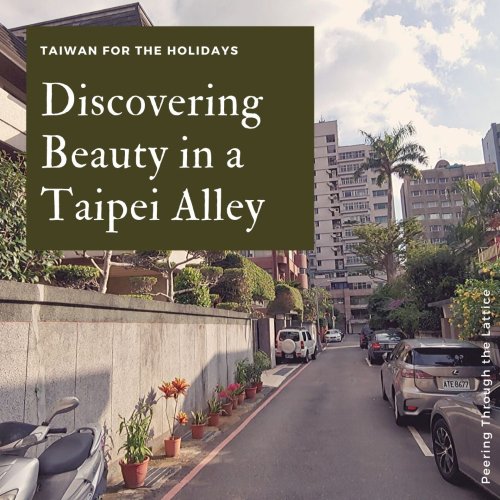 The weather on this early December day was gorgeous. Patches of clouds parted to reveal bits of blue in the sky. Turning right from our Taipei home, I began walking. The streets were quiet. Along the edges of the alley, a few cars and the ubiquitous motor scooters were parked.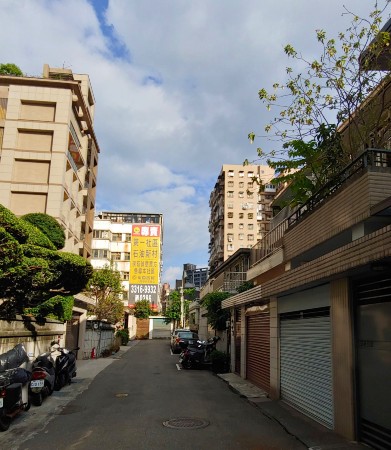 Reaching the end of our alley, I turned right to explore more of our secure neighborhood. Yellow flowers spilled over a wall, lending their beauty to the concrete jungle.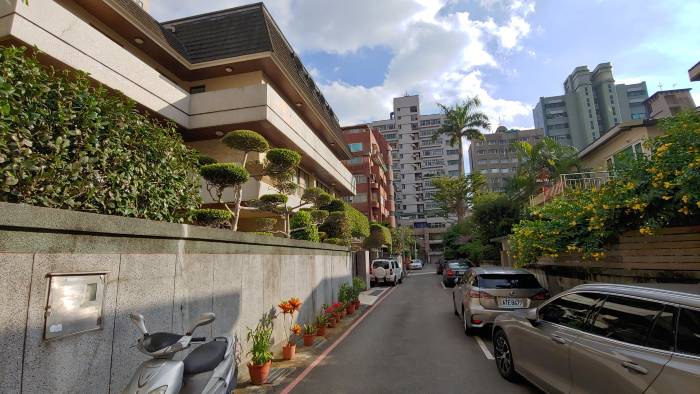 Plants were growing everywhere. On the opposite side of the street, a row of potted flowers added hues orange, pink, and green to the gray surroundings.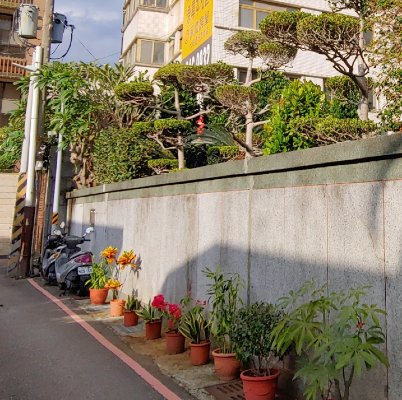 Hedges and trees lined the rest of the alley.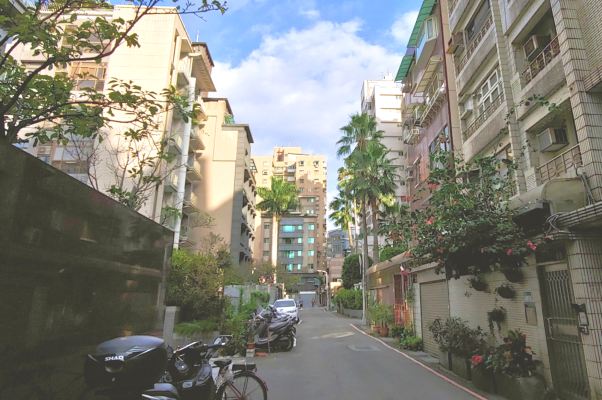 At the end of the street, three towering palm trees drew my attention skyward.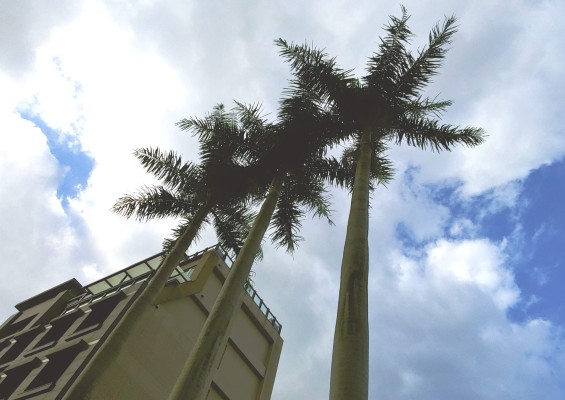 The next alley showcased beautifully trimmed bushes amidst an assortment of buildings. The architecture, combined with the plants, drew my attention away from the gray of the streets and walls.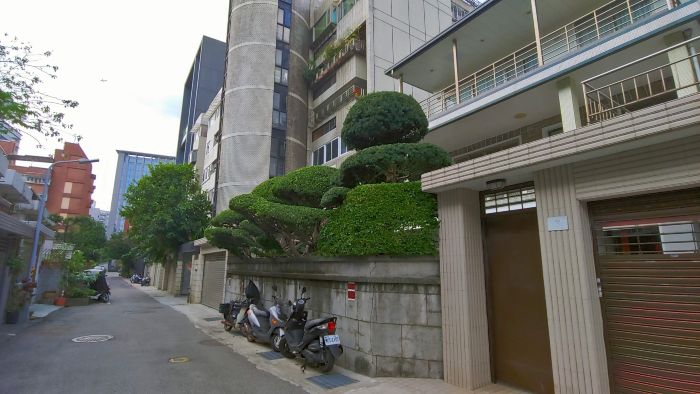 As I began the short trek back to our Airbnb, a reminder of home peeked over the dashboard of a parked car. Was that a California license plate?

Minutes later, I was back at our Taiwan home—a simple two-story building where we rented the first-floor apartment. The garage entrance greeted me. Even here, greenery and flowers made it seem less like a city.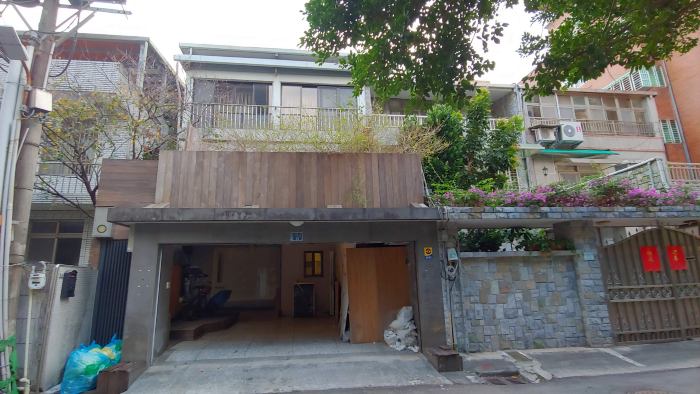 Though far removed from the single-family homes and manicured lawns back in suburban Georgia, I enjoyed the peace, solitude, and nature surrounding me in Taiwan. The Taiwanese people enjoy taking time to cultivate plants and flowers. Beauty is waiting to be discovered in the most unexpected places in Taipei—even along simple residential alleys.