As my girls and I have explored the Eastern Hemisphere with Sonlight Curriculum this year, we have become increasingly fascinated with Asian cultures. My twin daughters had already used Mango Languages, Duolingo, and other online resources to learn a bit of Japanese. Their fascination with Japan is part of what drew us to the Sonlight program this year.
As we explored various Eastern cultures throughout the school year, the girls' attention gravitated to Singapore. Realizing that one of the official languages there was Chinese, they wanted to learn it. We already had the Chinese edition of the Rosetta Stone software, which I promptly installed on my computer. Along the way, though, I decided to try out Duolingo, a powerful free app designed to help anyone learn whatever language they want to.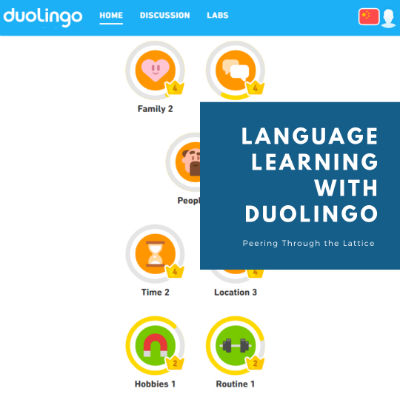 Getting Started with Duolingo
Duolingo offers courses in every language I could think of. The most popular ones are at the top of their list of offerings.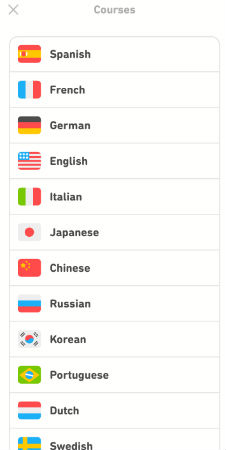 When you choose a Duolingo course, you can start at the beginning or take a placement test.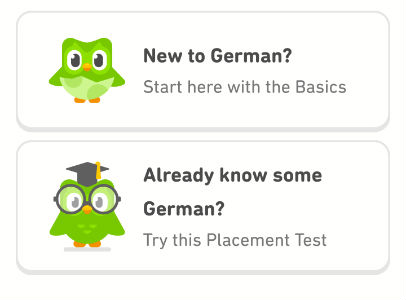 After completing a few sets of exercises in a skill, you progress to the next level of that unit. When you reach Level 5, the skill is complete, though you can still go back and practice it whenever you want to.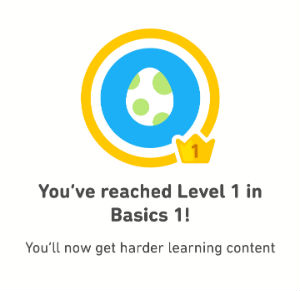 Each time you reach Level 1 in an entire row of skills, it unlocks the next row so you can keep on learning new words.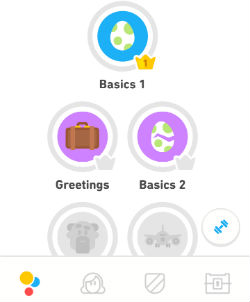 Short units provide plenty of practice in a variety of contexts.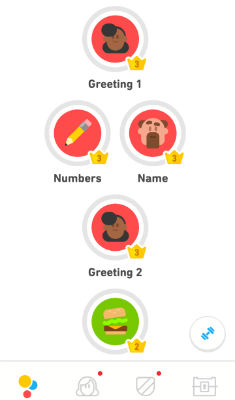 Learning Chinese
When I started the Chinese course with Duolingo, I was delighted to find that it teaches Chinese characters. I had been disappointed with Rosetta Stone's lack of emphasis in this area. What a delight to be able to learn to read Chinese in a free app!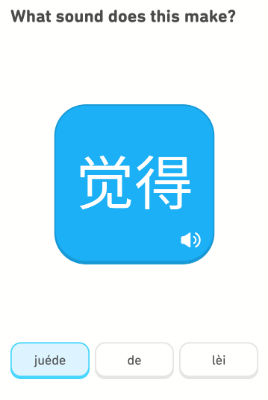 Each character is connected with a particular syllable and tone. Various exercises help me match the character with its pronunciation.
The app provides many opportunities to practice translating from English to Chinese and vice versa. When I can't remember the meaning of the Chinese characters I can tap the screen for hints.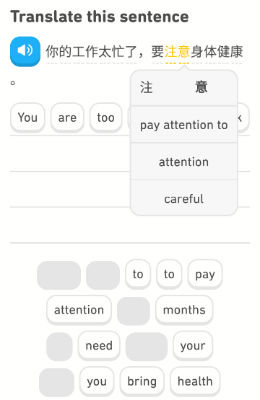 Mistakes are inevitable when learning something new. When I mess up, Duolingo shows me the correct answer so I can see what I did wrong.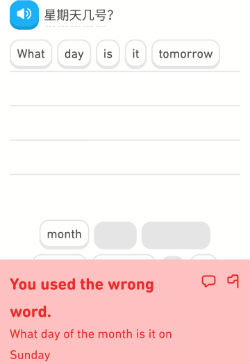 As I progress through skills, encouragement screens help me stay motivated. The Duolingo owl mascot points out that I'm still learning even when I make many mistakes. When I get several screens in a row correct, he lets me know.

When I took a closer look at the opening tab for each skill, I noticed a light bulb and a key. The key icon took me to a test I could take to jump to the next level of the skill.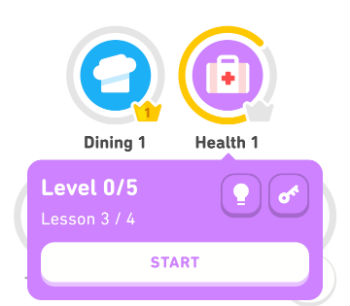 Tapping the light bulb icon opens up a lesson that spells out pronunciation and grammar concepts associated with that skill. After simply guessing my way through Rosetta Stone, I really appreciate having all of this information accessible.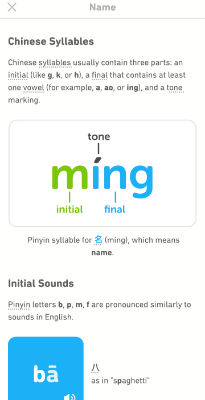 Encouraging Consistency
Duolingo encourages me to set a goal and practice consistently as I learn a new language. I receive phone notifications and email reminders to help me stay on track.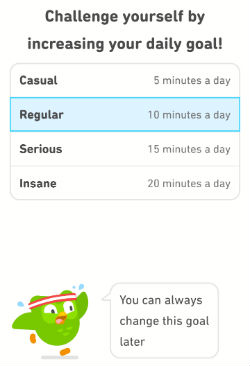 As I practice skills, I earn experience points (XP). Each week, Duolingo sends me a progress report to help me see how focused I've been.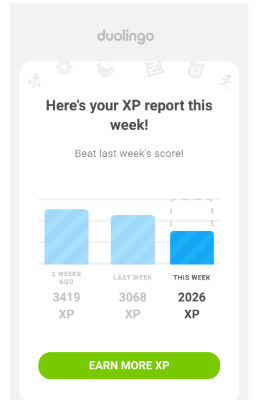 Earning XP allows me to compete with other language learners. I'm trying my hardest to stay near the top of my leaderboard since only the top 10 move on to the next level board.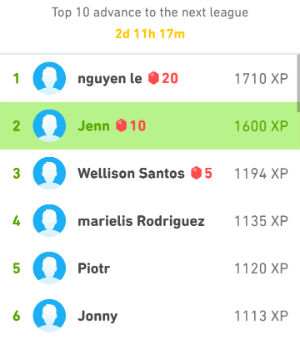 Another fun motivational aspect of Duolingo is the Achievements tab. The app keeps track of my progress and rewards me with badges.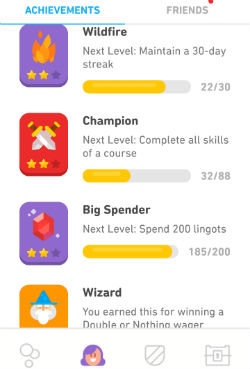 Hooked on Duolingo
Did I mention that Duolingo is free? The app is supported by ads, which can be removed by paying a subscription fee.
Since I can use Duolingo on a phone, tablet, or computer, there is no excuse for skipping class. Duolingo asserts that 34 hours of study with their app teaches as much as a college language course. I'm not sure whether it's true or not, but it's certainly very motivating.
It takes a high level of consistency to learn a new language, and Duolingo certainly provides it. Can you tell that I'm hooked?
I don't know if we will ever get to Singapore, as the twins want, but we may visit family and friends in Taiwan later this year. Knowing the language would certainly come in handy. What great motivation to keep on learning Chinese!
New Content: Making Progress in Mandarin Chinese