Since the twins and I enjoyed Sonlight's literature-rich Eastern Hemisphere curriculum, it seemed natural to start a new Sonlight Core after returning from Taiwan. The girls are the perfect age to benefit from Core H: World History, Year 2 of 2. To stay informed about current events, we also renewed our God's World News subscription.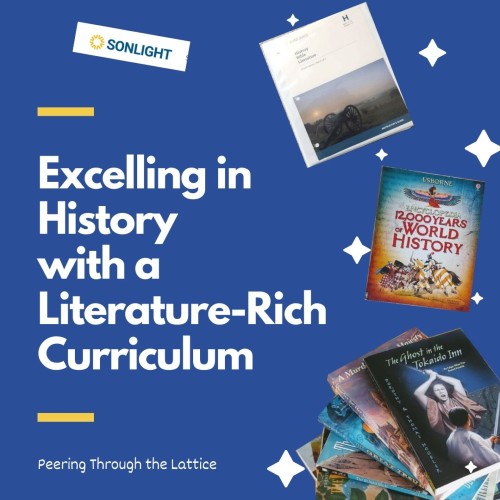 As before, I purchased a used Sonlight Instructor Guide. Next, I scoured the web for good deals on the required books. Many were available for free at the library. Due to COVID, our local library closed in March. Realizing it was unlikely to reopen, I bought the remaining titles we needed on Amazon. Thankfully, many inexpensive used copies were available.
Sonlight Core H
History
Sonlight's World History curriculum is easy to use. On most days, I simply read aloud from Story of the World.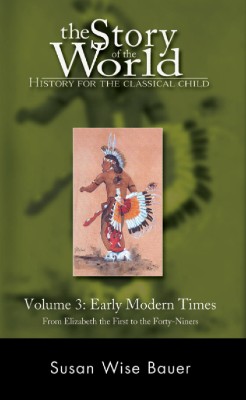 Although a few sections of Story of the World seemed overly simplified and less than objective, there was also an abundance of great information. Since my husband is more knowledgeable about history than I am, I read many of the lessons when he was available to listen in. His comments encouraged the twins to think critically about what they were learning. After completing each day's reading, we discussed the questions provided in the Sonlight Instructor Guide.
Occasionally, there was supplemental reading in the Usborne Encyclopedia: 12,000 Years of World History.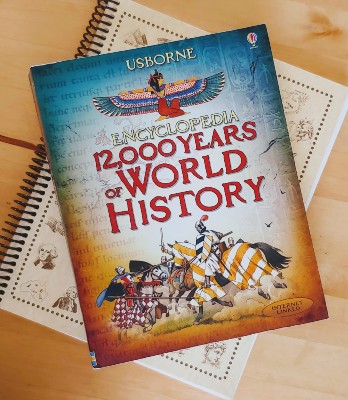 The book's visual presentation and simple explanations painted a more complete picture of the historical context. Early in the semester, the three of us usually snuggled together and took turns reading the short descriptions. Later, the girls grabbed the book and read it together without me. I was delighted to see the two of them showing initiative.
Although we had skipped the Sonlight Timeline Figures, I received a set of figures from Homeschool in the Woods to write a crew review. We were able to use many of them in place of the ones from Sonlight's set. A few, however, were not represented. We simply skipped them.
Literature
Captivating novels help the girls to more fully understand the historical context. Sonlight Core H is filled with hand-selected historical fiction and adventure stories.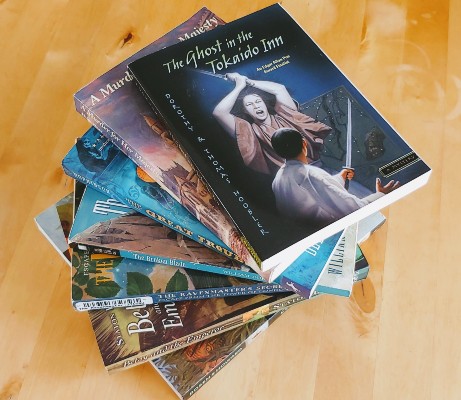 Sonlight's engaging read-alouds helped us experience Samurai-era Japan, colonial America, and the Black Death of England. Another fascinating read, Only the Names Remain, transported us a short distance from home to the mountains of north Georgia. Full of names we frequently read on road signs, it presented a fresh perspective of the Cherokee Nation that once lived nearby.
Although the girls enjoyed listening to Mom read, they eagerly read on their own too. During the semester, they completed more than six books independently. Most of the literature correlated to their history studies.
Since I didn't have time to read every book, I relied heavily on the Instructor Guide when discussing the chapters. Often, the girls would orally summarize what had transpired in the book they were reading. Then, using the questions and answers provided in the Instructor Guide, I could effortlessly evaluate their comprehension level. It was always superb.
God's World News
Although I neglected to renew our God's World News subscription in the fall, I rectified that oversight in January. Every two months, their WorldTeen Magazine arrives in the mail. All of the articles are also available on their subscribers' website. Daily, trending news articles are also added online.
Usually, the twins and I gather around the computer to read the latest news and an article or two from the magazine. In addition to helping us understand current events, God's World News expands and reinforces the girls' geographical knowledge. It's improved tremendously! In previous years, they often did not know where the countries mentioned in WorldTeen were. This year, they could usually tell me.
Report Card Time
As usual, the girls thoroughly engaged with the assigned material. One twin or the other often interrupted our reading with an astute observation. Whenever I asked them a question to evaluate their understanding, they readily answered. The two of them usually brought out the main points outlined in our Sonlight Instructor's Guide. I can confidently assign them A's in Geography, Literature, and World History.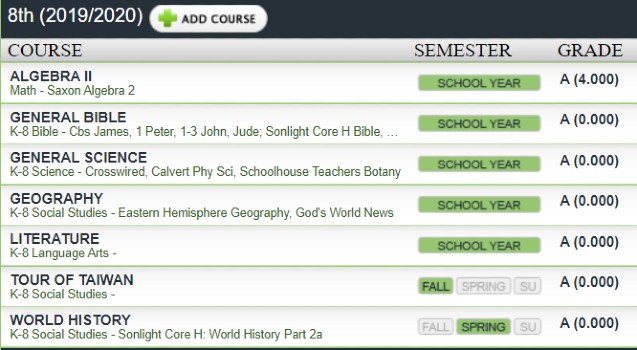 Looking ahead to the fall, I already know what the twins will be doing for history and literature. For their first semester of high school, they will continue using Sonlight Core H to study Modern History. More high-quality Sonlight literature selections are waiting in the wings for them to explore. And since history is always being made, WorldTeen will broaden their understanding of today's world. I'm not sure who is more excited about the rest of our Sonlight World History curriculum—the twins or me!