During 2019, the twins studied Eastern Hemisphere geography. First, they learned about Asia. After summer break, they encountered the Arab world then wrapped up by exploring Africa.
What better way to expand their understanding of the Eastern Hemisphere than travel to that part of the world? After considering destinations like China or Singapore, our family eventually decided on Taiwan, where my mother-in-law lives. Six weeks of experiencing Taiwanese culture broadened the girls' horizons as no traditional classroom ever could—though we did visit a few of those along the way.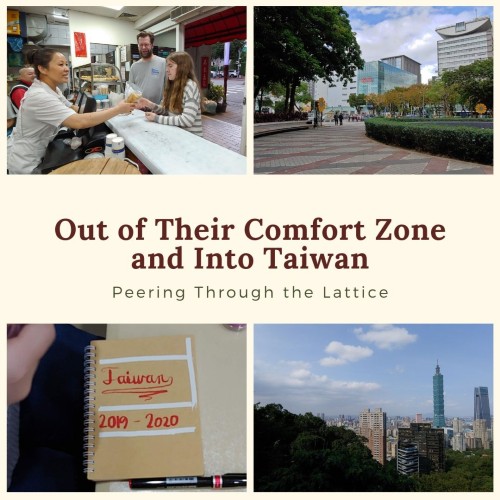 Acclimating to a Different Culture
Everything in Taiwan was different, including how people utilize money. Although we could use American credit cards in some stores, most vendors only accepted the local currency. The girls could soon expertly convert Taiwanese prices to US Dollars to understand the actual cost. Discovering that stationery stores typically had competitive prices on school and art supplies, the girls stocked up early on.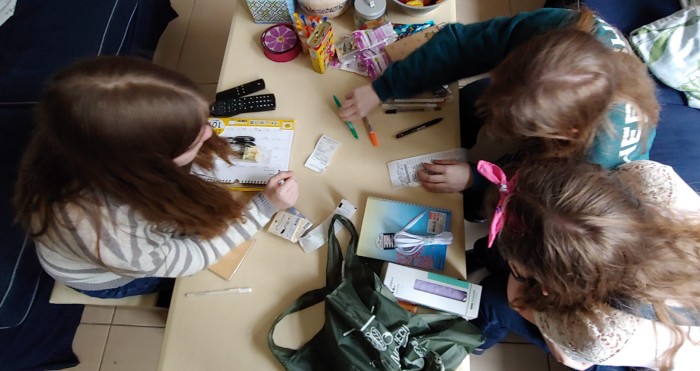 Within our first week, we realized that the foods we enjoyed in America were tough to find in Taiwan. The girls expanded their palates with local dishes. Among their favorites were Taiwanese dumplings.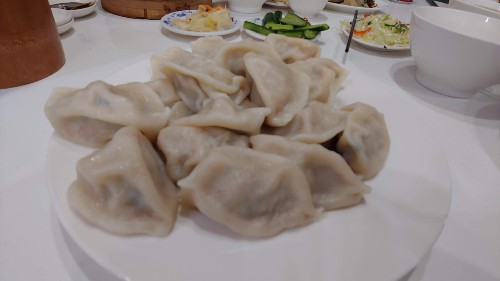 While visiting various night markets, they savored watermelon milk, sweet potato balls, deep-fried milk, sugar cane juice, and bubble milk tea. On several occasions, they stopped by a food cart near home and grabbed wheel cakes to snack on. It was always exciting to try local fruit. Our trip introduced the girls to guava, dragon fruit, custard apple, and bell fruit. They even drank straight from a coconut!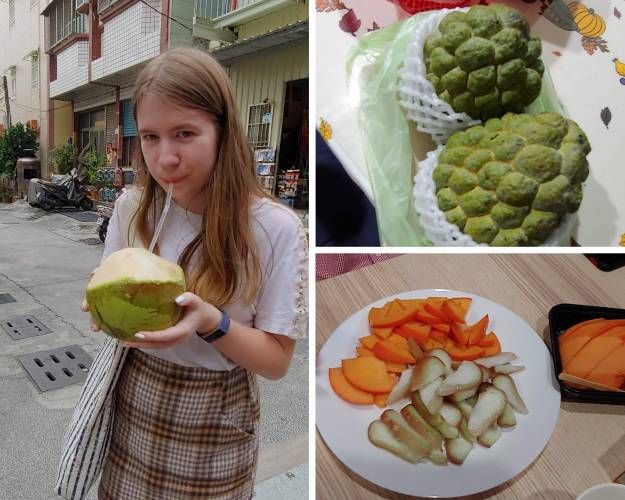 The twins' time in Taiwan exposed them to a variety of cultures. Attending services at a bilingual church, they made friends with people from Taiwan, Japan, England, Africa, the Caribbean, and other countries. While touring Taiwan, we also shared meals with people from New Zealand, Korea, Japan, Malaysia, and Germany.
Touring Taiwan
Although Taipei was our home base while in Taiwan, we toured the island nation from top to bottom. One day, we took the train to Houtong to explore a cat-themed village.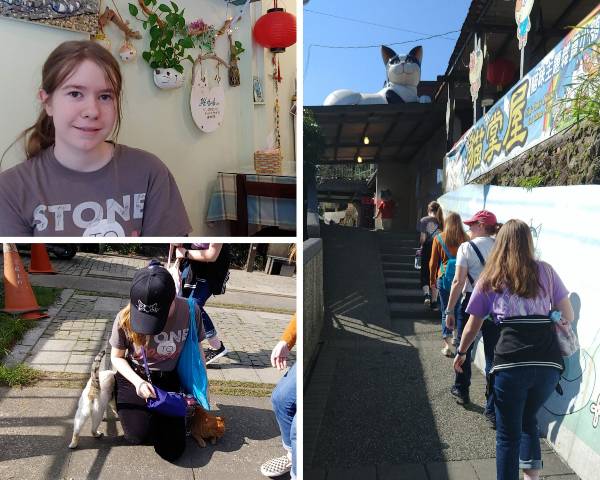 Across the river, we discovered an old mining town where the girls could work some of the machinery.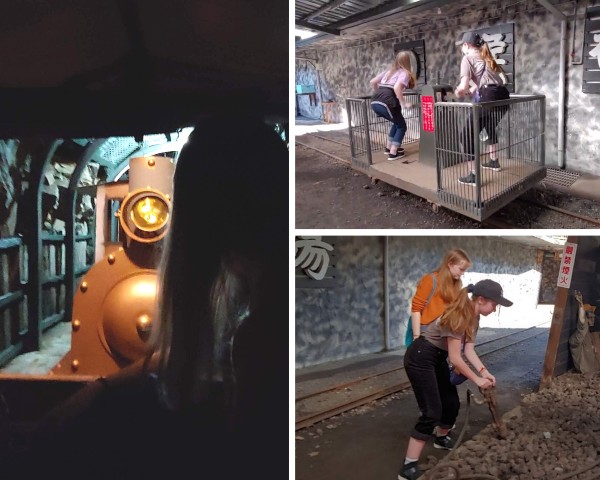 Another day, we visited the nearby town of Ruifang to ride railbikes.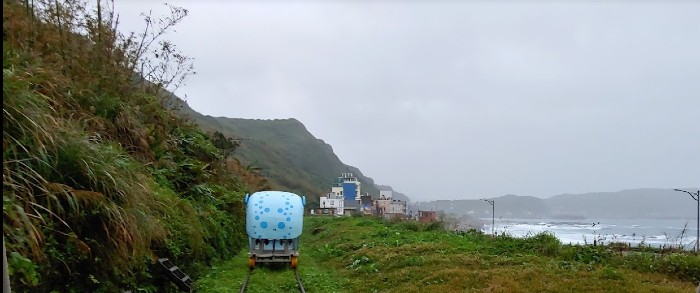 Our guided tour of northern Taiwan's coast took us to a geological park by the sea and the old towns of Shifen and Jiufen.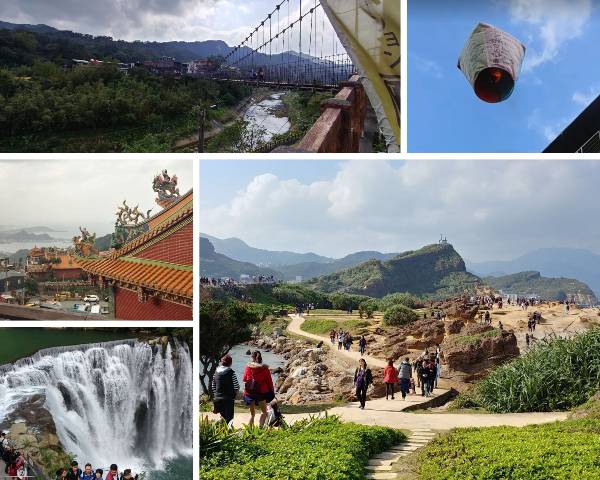 Flying to Hualien, we took in Taroko Gorge and explored the aboriginal culture of the area.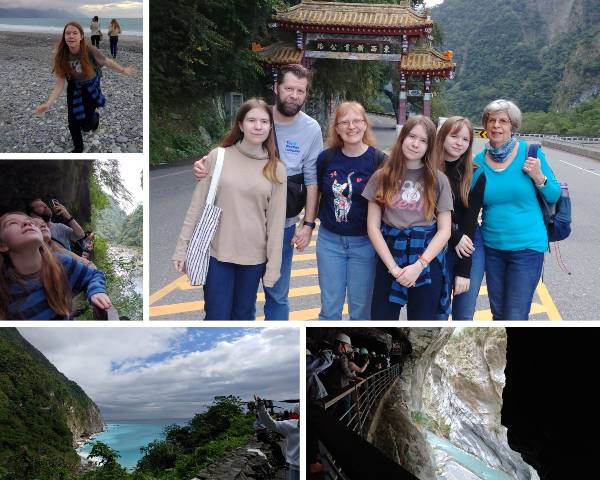 After Christmas, we rode the high-speed rail to Kaohsiung to visit friends.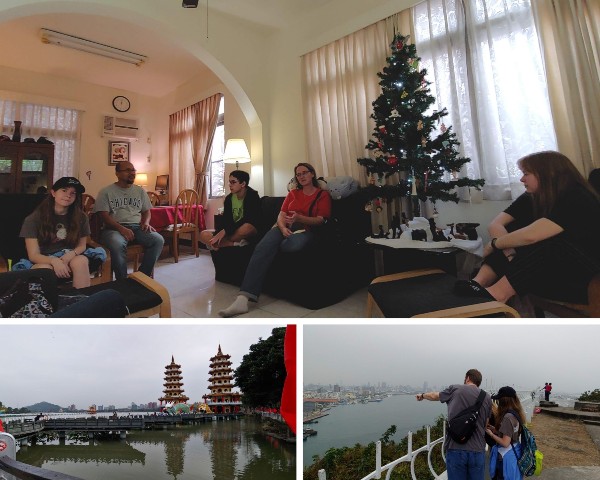 From there, a guided tour of the southern coast of Taiwan took us to an aquarium, a windy cliff overlooking the Pacific Ocean, and onto a nature trail in Kenting National Park.
The following week, we went to the Alishan National Scenic Area. In the mountains, we hiked through a forest with giant trees, witnessed a beautiful sunrise over Taiwan's highest peak, then took a historic train back to civilization.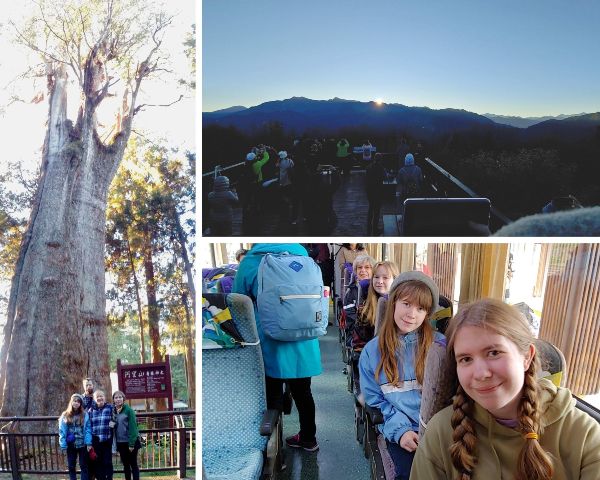 On our final tour, we traveled to Sun Moon Lake. There, we rode a gondola (cable car) over the lake, propelled bikes along the lake's edge, then relaxed on a sightseeing boat. Before heading back to Taipei, we enjoyed another aerial view of the area from a mountain-side Daoist Temple.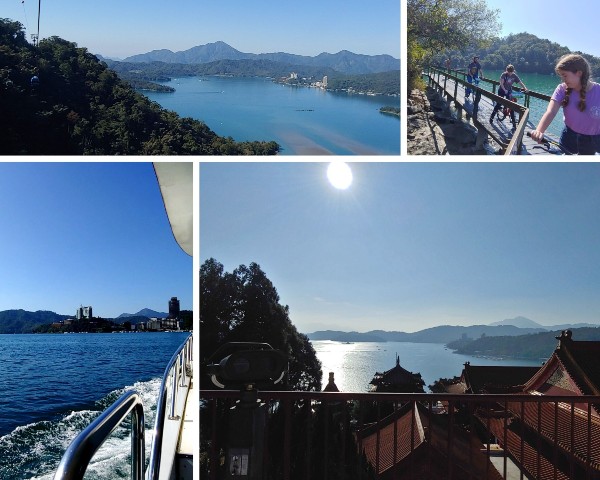 What Is School Like?
Although my daughters are homeschooled, they visited two schools in Taiwan. Early in our visit, we toured Taipei American School, where most of their aunts and uncles attended, and their grandmother still teaches.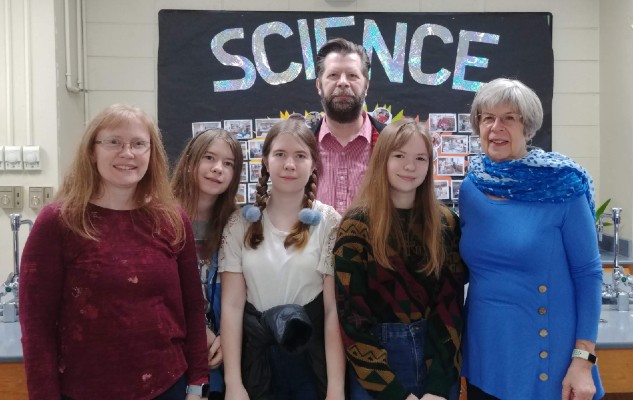 On our final day, we visited Morrison Academy in Taichung, which my husband attended for several years. Months later, one of the twins still has fond memories of Morrison:
"The boarding school I visited for a tour was amazing. There were so many things you could learn there, including theater, choir, and art. The dorms were different, since the boys and girls weren't living in different dorms, and the people in each dorm lived like a big family. The people we met there were very kind and welcoming, which made it feel almost like home. How inspiring it was to tour that boarding school."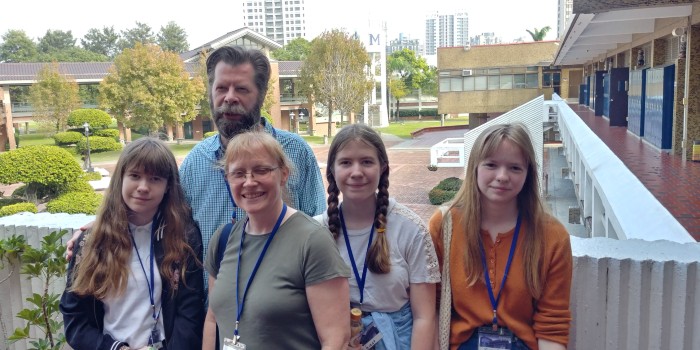 I'm sure the girls will never forget their six-week visit to Taiwan. Since we were all outside our comfort zone, the experience drew us closer together as a family. Although we set aside our regular curriculum while we traveled, the girls were learning continually.
I can't sum up our trip any better than my daughter, who writes:
"Being able to live there for only six weeks was truly a blessing, and I am very glad I had a chance to travel to Taiwan."