It has been over two months since our return from Israel, but some of the experiences are still vivid in my mind. Pictures and conversations with my husband call to mind forgotten details as I continue writing about our amazing journey.
Our trip was nearly halfway over when we arrived in Jerusalem. After visiting the church that now stands at Gethsemane, we climbed on the bus for a short drive to the Garden Tomb. It is one of several possible locations for Jesus' burial and resurrection.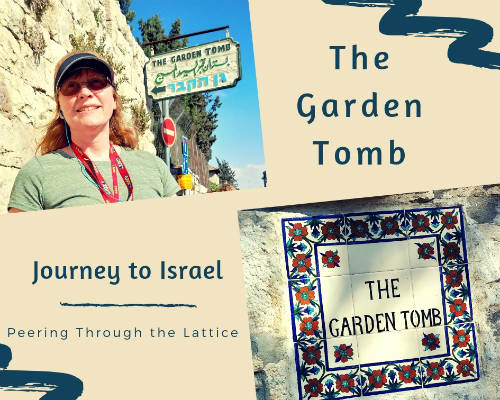 Debarking from the bus, we walked along bustling city streets to the Garden Tomb entrance. We followed a quiet path between two stone walls and passed through a tunnel of vines.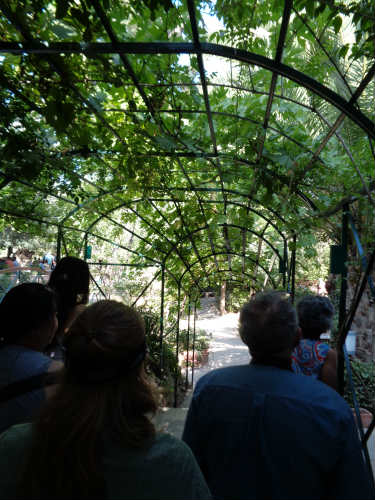 It was as if we had entered a different world. In the midst of busy Jerusalem, a peaceful garden bloomed.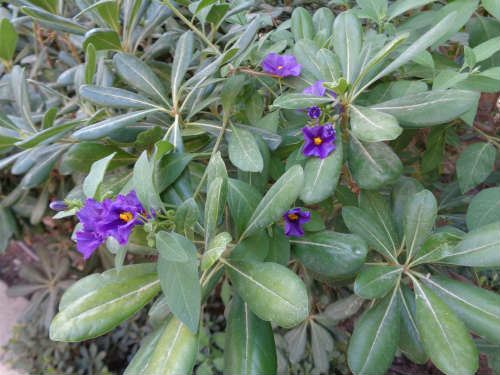 Our tour guide, Mika, introduced us to a young American named Laura, who guided our group on a tour of the historic site. She led us through the garden to a covered observation area where we sat down. Other tour groups gathered in nearby seating areas.
Golgotha
Laura explained why this garden is the likely site of Jesus' death, burial, and resurrection. She pointed out a stone outcropping reminiscent of a skull shape. Could this be the Place of the Skull the Bible mentions?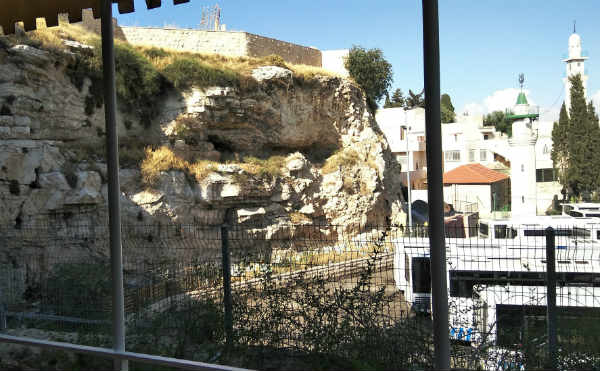 "…he went out, bearing his own cross, to the place called The Place of a Skull, which in Aramaic is called Golgotha." John 19:17
It seemed incongruous to look below what many consider to be Calvary and see a parking lot full of buses.
We appreciated having a knowledgeable Christian guiding us. Laura's clear presentation did not attempt to give more assurances than the evidence warranted. She simply presented the facts.
The Tomb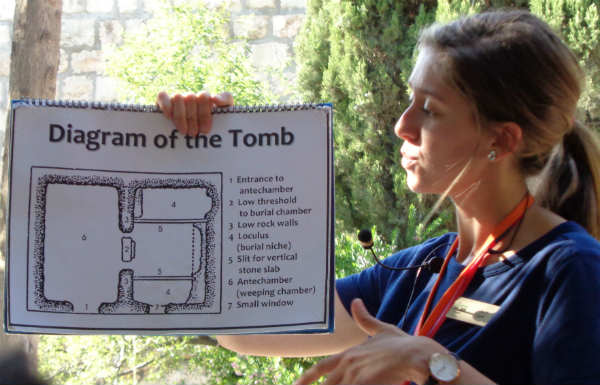 Our attention turned toward Jesus' burial as Laura held up diagrams of the tomb.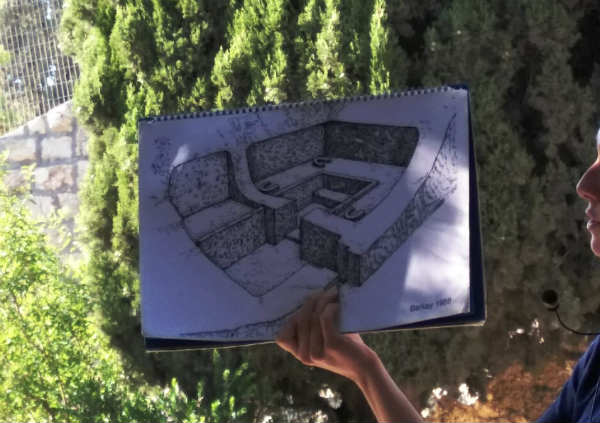 Then she invited us to come and see the tomb for ourselves. We followed the winding path to a section of the garden set aside for prayer, worship, and contemplation.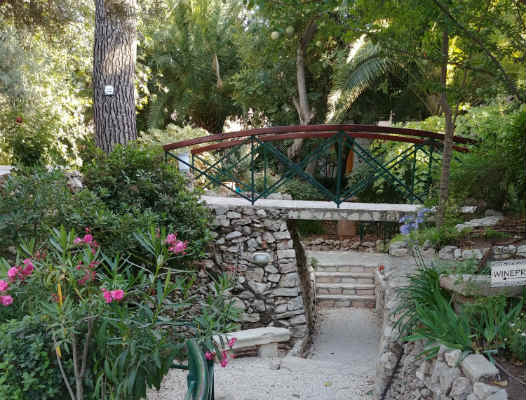 Having seen similar tombs near Mt Carmel, we knew what the entrance would look like. Because the tomb is quite small, only a few people could enter at a time. We lined up and waited for our turn.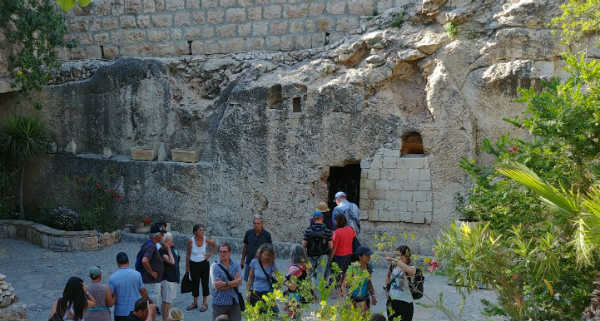 Upon reaching the entrance, we ducked our heads and went inside. To our right was a stone shelf where Jesus' body would have been placed. Aside from other tourists, the tomb was empty!
Being inside the tomb emotionally affected many people. Inside the small chamber, some knelt on the hard stone floor, weeping and praying.
We quietly exited the small cave. As we waited for the rest of our group to join us, it was neat to imagine this area 2,000 years ago. It may have looked very much like it did on this Wednesday afternoon.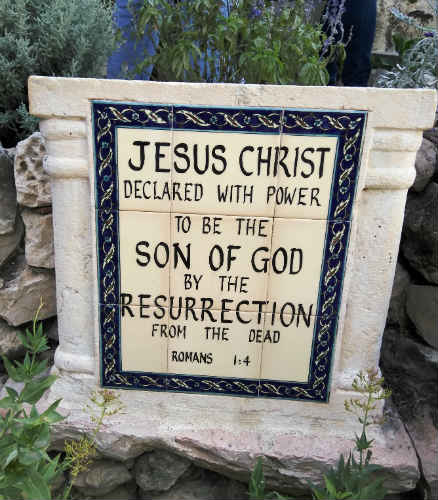 Once our group was reunited, we wound our way to the exit. Back on the bus, we headed to the Prima Park Hotel, where we would stay for our remaining nights in Israel.
Along the way, Mika outlined our plans to rise early the next morning and tour the old area of Jerusalem on foot. We would start at The Western Wall, tour a tunnel beneath it, and stop by the Pool of Bethesda. She would lead the main part of the group on a tour of the Via Dolorosa. Meanwhile, we would explore the City of David with our pastor. It was sure to be a wonderful adventure.
Don't miss out on the rest of our journey. If you missed the first half of the blog series, click here to read about our first day in Israel. You can find links to all the posts in this series by clicking here.