This post contains affiliate links.
When I first saw the latest SchoolhouseTeachers.com promotion, I practically started drooling. Receiving 19 gifts with a paid membership to the site seemed tantalizing.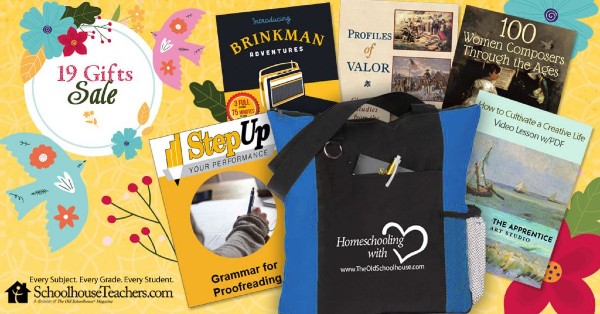 An annual membership includes everything you need to teach all of your kids from pre-k through high school. The 19 gifts are like extra icing on the cake. Come scroll through the bonuses with me as I highlight three of my faves.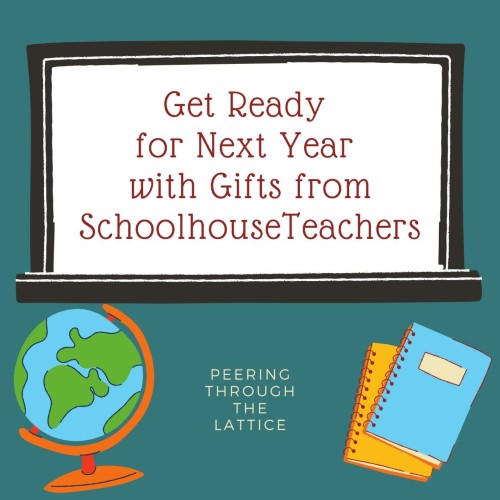 Teaching Character Through History
The first bonus that caught my eye is from Character Concepts. Profiles of Valor will be an excellent supplement to our upcoming study of American History.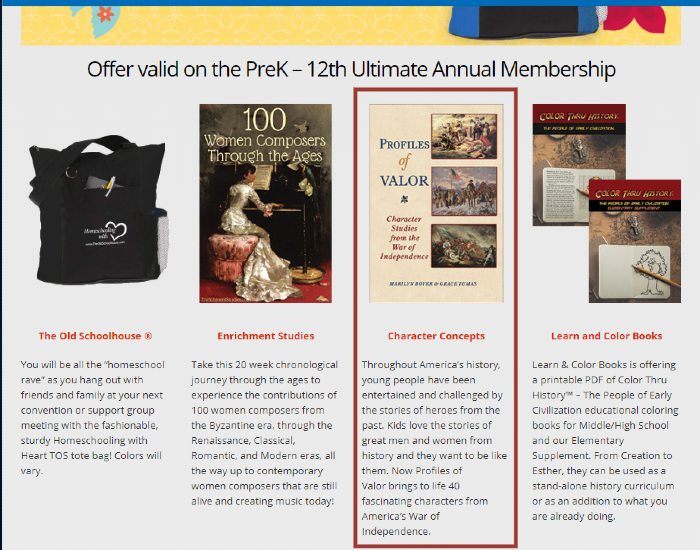 I look forward to introducing my daughters to forty well-known and little-known heroes of the Revolutionary war. Though the twins are starting high school now, they still love it when I read to them, and this book looks perfect for snuggling on the sofa and reading aloud.
Basic Etiquette
Continuing down the page of gifts, my eyes landed on a workbook of Etiquette Lessons.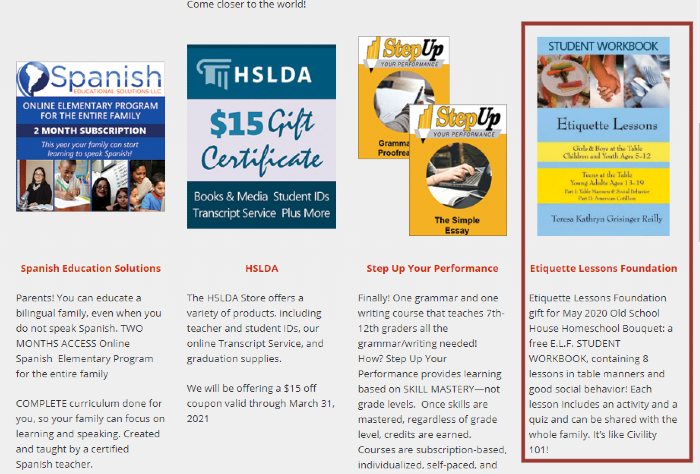 Some skills fall through the cracks of any educational system—even a homeschool. Unfortunately, etiquette can be one of them. Geared for elementary students through older teens, this book could bring extra civility to our dinner table and our lives. It may even prepare my kids to succeed in formal social settings we don't encounter very often at home.
Audio Adventures
Near the bottom, I spied another treasure.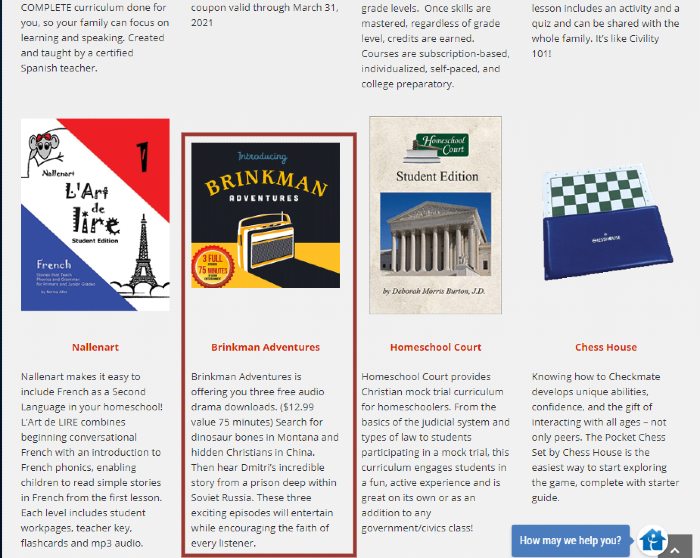 Having reviewed the Brinkman Adventures in the past, we're no strangers to their entertaining, educational, and encouraging audio dramas. Along with your new SchoolhouseTeachers.com membership (affiliate link), you receive three of their audio drama downloads. I can't wait to pull one of them up and press play on our next road trip.

Affordable Curriculum for the Whole Family
Though I use a variety of resources in our homeschool, it's nice to have a full curriculum at such an affordable price. Click back through our 2017, 2018, and 2020 reviews for a glimpse of some of our favorite courses on the site. SchoolhouseTeachers.com (affiliate link) is worth every penny. The 19 gifts for new members this May more than compensate for the cost of an annual subscription to their site.
Which of the SchoolhouseTeachers.com Bonus Gifts looks most appealing to you?