For my history-loving daughter, earning a social studies credit is usually a piece of cake. This year, however, it took us a while to find a workable curriculum. Since she already had credits in World History and US History, I encouraged her to study American Government. But that's not all she learned about. Thanks to a visit to the Far East and free online courses, she also explored various topics ranging from Ancient Egypt to Taiwanese Culture. It was an exciting year.
American Government
As our homeschool year began, I assigned my high school junior some Crash Course videos and readings in a college-level American Government textbook.

Given her experience earning college credit in US History the previous year, I thought she might enjoy pursuing college credit in government this year. Although she was pretty faithful about watching the videos, the textbook was boring. When we received a free trial of Calvert Homeschool, she completed the first unit of their Government course.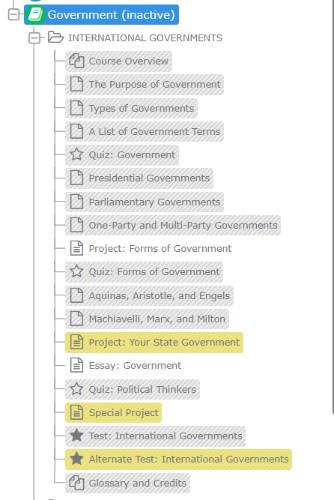 By that time, she had spent about 10 hours learning about the government. Since she was not comfortable with the format, we set aside the subject for an extended holiday break.
Taiwanese Culture
The best way to learn about a culture is to experience it. During our six-week visit to Taiwan for the Holidays, that's exactly what my high schooler did. Even when her younger sisters just wanted to relax in our Airbnb, she was always raring to do something.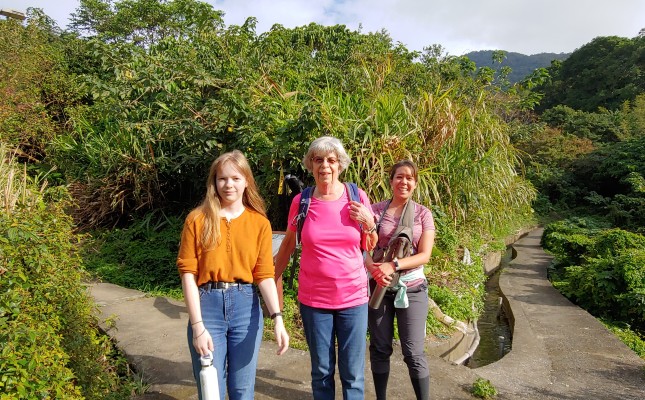 Along with the rest of our family, she visited historical and cultural sites all over Taiwan. In many cases, knowledgeable tour guides helped her understand the island's history and natural features.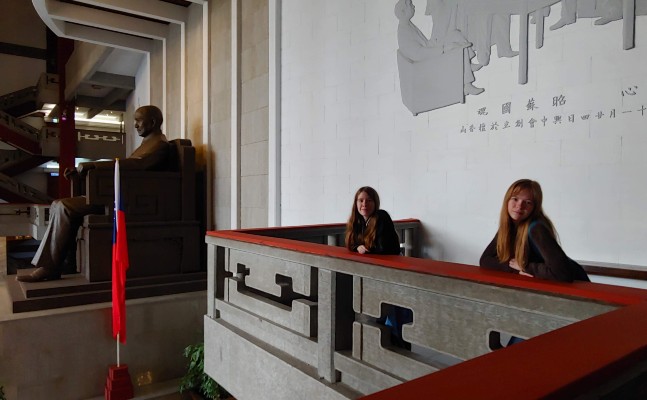 A few weeks into our trip, she became curious about written Chinese. My husband patiently explained some of the characters to her. Although she had no prior interest in the Chinese language, she could soon identify several simple characters on signs and buses. She also learned to say a few key phrases in Mandarin. Despite only speaking a handful of Chinese words, she always found creative ways to communicate.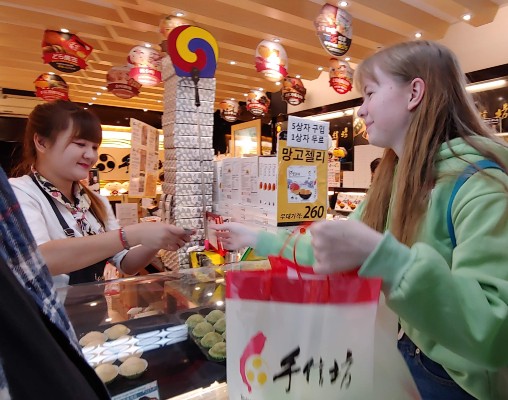 My high school daughter became an expert at navigating Taipei's subway system. When my husband and I had to stand in a long line to purchase high-speed rail tickets, I had no qualms about leaving her in charge of getting her younger sisters back to our Airbnb via the MRT.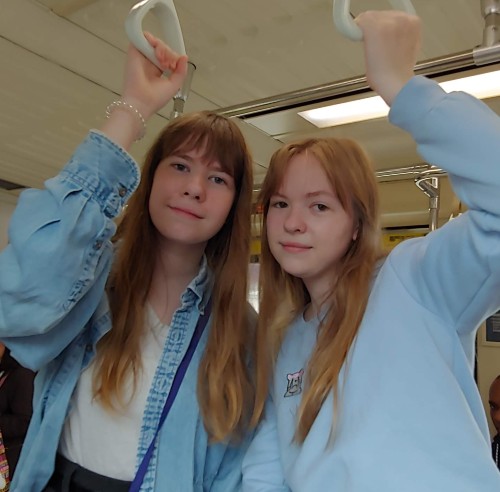 On occasion, she asserted leadership and ordered food for our whole family.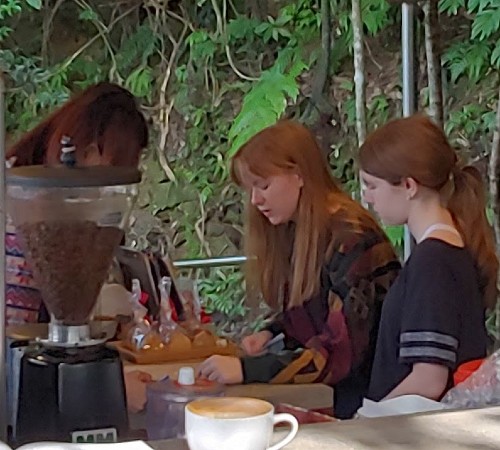 She even participated in a service project where she helped her grandmother pack a box of supplies to be sent to the Philippines.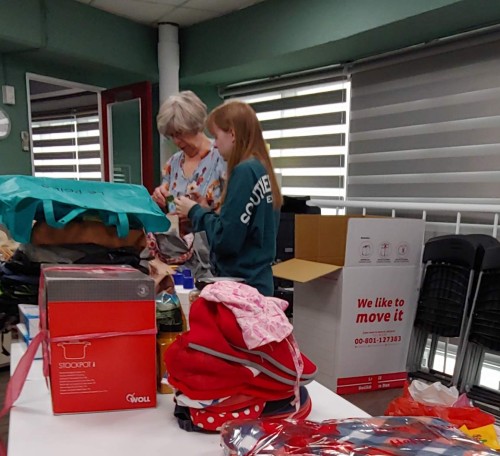 While taking in Taiwanese culture, my sixteen-year-old was always excited to share bits of American culture with people we met. That often included typical American foods like macaroni and cheese, which she energetically baked for Sunday evening potluck. After our return to the US, she was equally enthusiastic about preparing some of the foods she had enjoyed in Taiwan—like bubble tea and pineapple buns.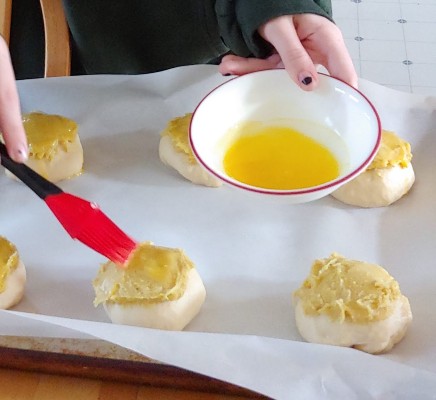 Our visit to Taiwan was likely the most formative time of her homeschool years. After growing and learning so while we were there, she has clearly earned at least half a credit in Taiwanese Culture. With the way she dove headfirst into every experience, she undoubtedly surpassed my expectations and achieved an A.
The Modern World, Part One: Global History from 1760 to 1910
After returning from Taiwan, I encouraged daughter to explore free online courses in history. Her first pick? The Modern World, Part One.

Although she enjoyed viewing the videos on this university-level course, she could not complete the quizzes for free. Since she watched all of the videos in this 25-hour course, I am including it in this year's history credit. As far as I am concerned, she deserves an A.
Introduction to Ancient Egypt and Its Civilization
Next, she chose to tackle a course about Ancient Egypt. Introduction to Ancient Egypt and Its Civilization helped expand her knowledge about the land of pyramids, temples, and hieroglyphics.

After watching a series of videos each week, she could complete an optional discussion prompt and a multiple-choice quiz. She finished the ten-hour course with an A.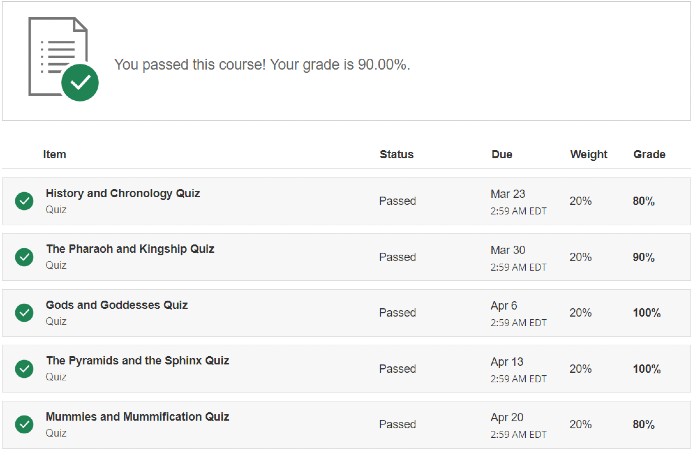 Films, Images & Historical Interpretation in the 20th Century
Her final history unit was another Coursera course. Films, Images & Historical Interpretation in the 20th Century showed her how photojournalism media can help her better understand recent history.

In addition to the typical videos, discussion prompts, and quizzes, the course also included peer-graded assignments. These activities were always highly motivating. After my daughter prepared and submitted her work, she was able to read over and assess three of her classmates' submissions. Anticipation built as she awaited her score. Despite struggling on one quiz, she passed the 21-hour course with a B.

Report Card
As I had done for science, I split my daughter's social studies work into two courses. To receive a half-credit for our Taiwan trip, my daughter needed to average about two hours of instruction each weekday of our six-week stay. In reality, she was learning most of the time. Based on the way she fully embraced the experience, she earned an A+ in Taiwanese Culture.
For the other half-credit, I combined her online work into a separate course. Her World History & Government credit encompasses her study of Ancient Egypt, Modern History, Photojournalism Resources, and US Government. Weighting the average based on the amount of time she spent on each course, I gave her an A.

During my daughter's senior year, she will focus on filling any gaps and preparing for life after graduation. Since her college-level US History course only covered the first half of our nation's history, she may want to study the second half before graduation. So that she can better understand her civic duties, further study of American Government may be beneficial. We may also add a unit in Basic Economics.
Many fascinating and informative courses are freely available online. Utilizing these resources, my extremely independent high school daughter can pursue her own interests and build a unique social studies credit. Although I have a rough idea of what topics she should learn about, I can't wait to see what courses she chooses to enroll in this fall.