While studying the Far East last February, the twins were captivated by Chinese culture. Finding an affordable week-long tour of China, I asked them if they'd like to go. "We'd rather visit Taiwan," they replied. After all, that's where their dad grew up, and their grandmother still lives there. Even their oldest sister has traveled to Taiwan three times.
Over the next several weeks, an idea grew in my mind. What if we went to Taiwan? To get a full sense of the culture, we would need to stay in Taiwan for several weeks. That would benefit the girls more significantly than the whirlwind week in China I had previously proposed. Would such a trip be feasible? I spent several days praying about the possibility.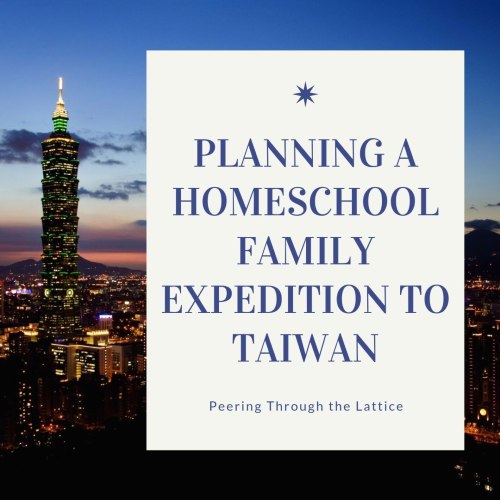 Over breakfast a few days later, I shared the idea with the family. The kids responded enthusiastically. My cautiously optimistic husband discussed the possibility with his boss later that week. Surprisingly, visiting Taiwan for six weeks would not conflict with work.
Can We Afford It?
We began to make tentative plans. Adjusting our spending habits, we started setting aside money for the trip. We were amazed at how much we saved simply by making homemade meals more often.
Early on, my husband and I decided to pay travel expenses only for ourselves and our youngest three. If our two adult children want to join us, they must pay their own way. Our son is considering joining us for a week or two. My oldest daughter will probably work the entire time we're gone.
Travel & Housing
Our first significant expenditure came in April. Our three youngest daughters, who have never been out of the US, applied for passports.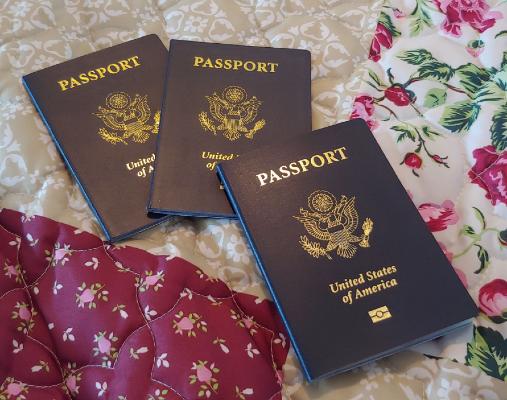 Now that we are getting closer to our departure date, we are monitoring the airfare to Taiwan. When should we buy our plane tickets? The travel agent who organized our trip to Israel recommends purchasing them between sixty and ninety days before the trip.
While looking up prices, I created a chart to compare fares. Departing from Maryland, where I grew up, may save us thousands of dollars and provide an opportunity to visit my extended family on the way. Amazingly, plane tickets for a seven-week trip are considerably less expensive than those for a six-week itinerary. The difference more than makes up for the cost of a hotel that seventh week. If it jives with my husband's work schedule, we may extend our trip to save money.
I've just begun comparing our options for accommodations. If someone from my mother-in-law's church had extra space where the five of us could stay, that would be a tremendous blessing. We are not counting on it though. To find an affordable place to stay while visiting "Grammy," I'm currently searching on Airbnb.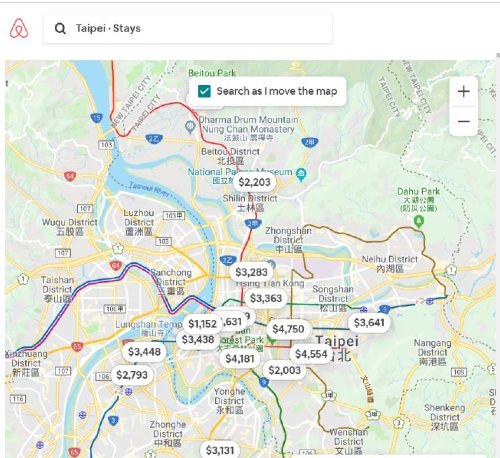 Through the website, we can book an apartment for a month or more during our visit. As we visit different cities in Taiwan, we may stay in local hotels.
After we finalize our flight arrangements, we will begin to plan our land itinerary in Taiwan. I'm looking forward to visiting some friends I met in seminary, who now live in Taiwan. My husband wants to spend time in Taipei and other places he is familiar with from his childhood. He's also eager to discover sites he's never been to.
Preparing the Kids
Ever since we considered traveling to the Far East, I have made subtle adjustments to our homeschool curriculum. The twins have embraced the additions with enthusiasm as they anticipate our trip.
When visiting a foreign country, especially for an extended stay, it's helpful to know the language. Weeks before I proposed the Taiwan trip, the twins and I began learning Chinese. At first, we used Rosetta Stone software. When we discovered Duolingo, a free online language-learning platform, we started using it exclusively. Our upcoming trip helps us stay motivated to learn as much Chinese as we can.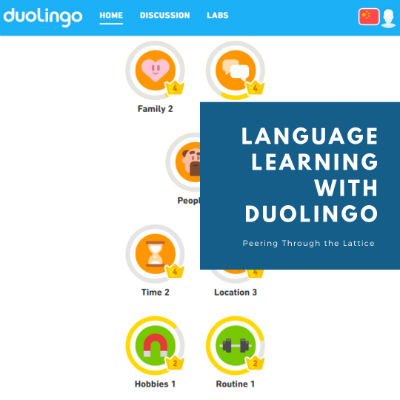 To wrap up our spring semester in May, I added a bonus read-aloud: The Black-Bearded Barbarian: the life of George Leslie Mackay of Formosa. I had never heard of Mackay until March of 2017. During a cultural scavenger hunt, while attending DTS in Taiwan, my oldest daughter searched for a statue of George Mackay. Reading the exciting biography of this 19th-century pioneer missionary to Taiwan was fascinating.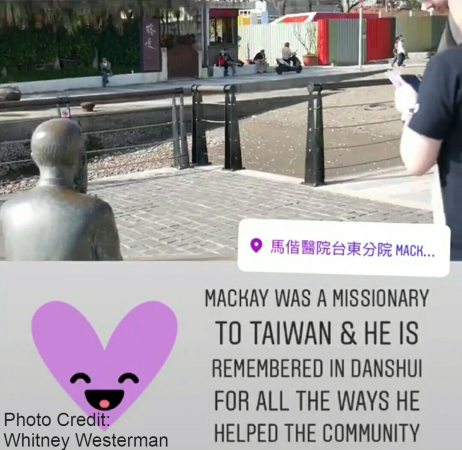 Last month, one of our Sonlight books, Habibi, told the story of an American family that moved to Israel. The book helped us consider cultural differences people don't typically think about until they are in a foreign country.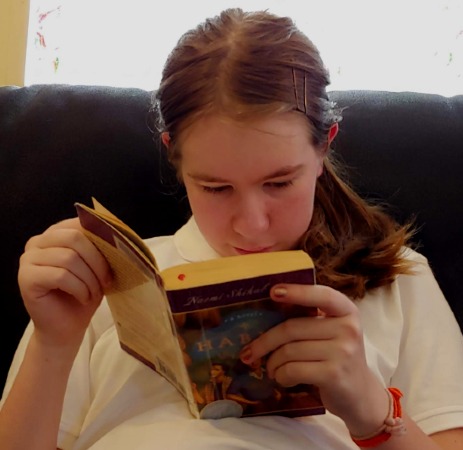 Frequently, we talk about what life in Taiwan will be like. The girls are looking forward to convenient access to inexpensive bubble tea (which originated there). Since the twins are adventurous eaters, they anticipate trying new foods. We've also discussed what it will be like to go shopping in Taiwan.
Can you tell we're all excited? I never imagined I'd be planning an extended visit to a foreign country with my family. There is much to prepare for—and even more that we must face with flexibility when we're there. Each time we pass another milestone in our preparations, my heart beats a little faster with anticipation.
What is the most significant trip your family has taken? Please share in the comments below.