One site
300 courses
All levels
Videos
Curriculum
Planning tools
Core subjects and electives
Under $100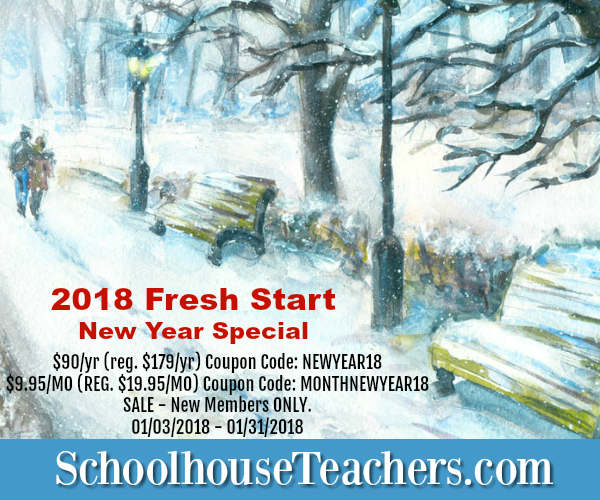 Several years ago I had an account on SchoolhouseTeachers, a site which offers a variety of homeschool classes for an annual membership fee. I used the resource sporadically but forgot about it when the new school year arrived. Eventually my membership expired.
Last year I rediscovered the site and learned they now have more than 300 courses available for their members. This includes the basics – English, Math, History, Geography, and Science…as well as electives like Computers, Art, Speech, Business, and Logic. The courses I had originally explored with my kids were still there, and new lessons have been added to most. In addition, the site provides streaming video content. When I realized that the special membership rate was under $100 for the year, becoming a member was a no-brainer for me.