It was a beautiful morning for a walk. I grabbed a water bottle, my phone, and a set of headphones and headed out to get some exercise.
On the previous night, I had downloaded my newest review item—an audiobook from Great Waters Press. I queued up the first chapter of Love, Honor, and Virtue: Gaining or Regaining a Biblical Attitude Toward Sexuality. The musical introduction of each chapter and the cadence of Hal's voice kept my attention as I walked.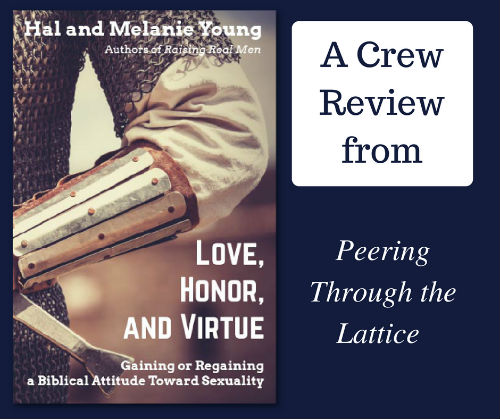 Love, Honor, and Virtue is a book designed for parents to discuss with their sons. Our boys are growing up in a different world than we did. They are tempted by means that previous generations never were. We need to equip them with the right weapons and strategies to combat these temptations.